I'm trying to act just like a surfer… Just doing the tanned, nonchalant thing, looking cool. The only problem is I'm not yet tanned (day two in Bali and I have a red chest and white legs), I'm not really pulling off the cool thing (I keep getting over excited by bits in my book and squealing) and I don't have a surf board – I have never surfed in my life.
I think I am the only person on Balangan Beach that can make such a claim. This beautiful, white sandy cove is scattered with tanned and toned beach bods who, when they are not out in the ocean riding the waves, are sitting in the sand hugging their surf boards, waiting for the right moment to get back in the water.
It means the sun beds are free for the likes of me. The beach has an 'undiscovered' feel to it, there are a handful of palm-thatched shacks that line the shore, providing some much needed shade, snacks and drinks, while also contributing to the rustic charm of the beach.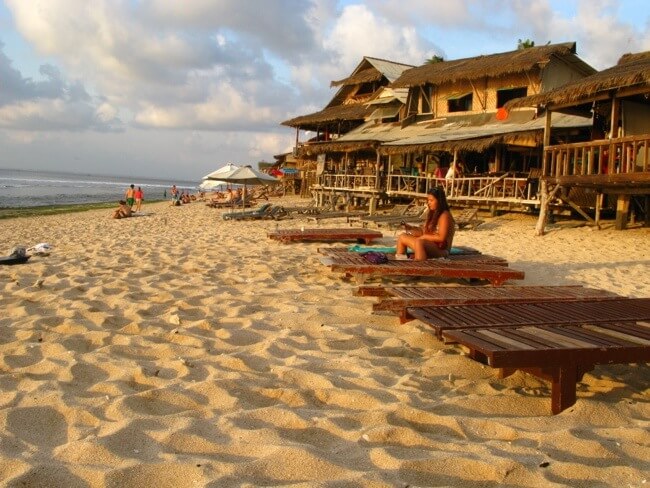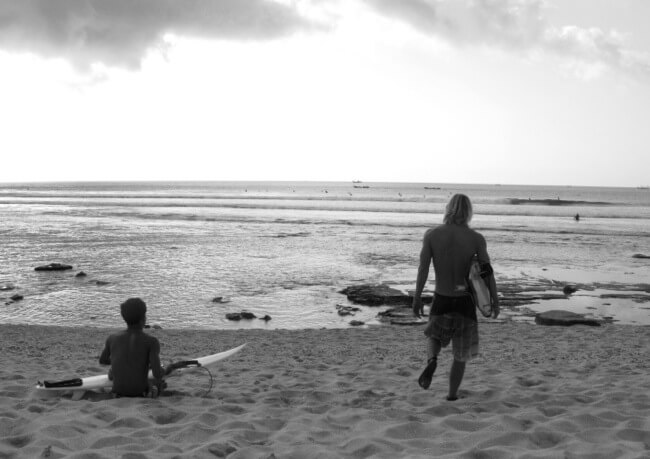 That's the look I'm working on…
There's not too much hassle and hardly any hawkers, but there is a lovely little man who wonders down the beach with his ice cream box crying, 'Ice cream, you scream!' That's quite hard to say no to. Another bonus to this little cove, which is on the western coast of the very southern tip of Bali, is its beautiful sunsets. It is the perfect place to watch the day turn into the evening while digging your feet into the sand, which is scattered with corals and shells, and drinking a Bintang or two. (Bintang is the local beer and I thoroughly recommend it.)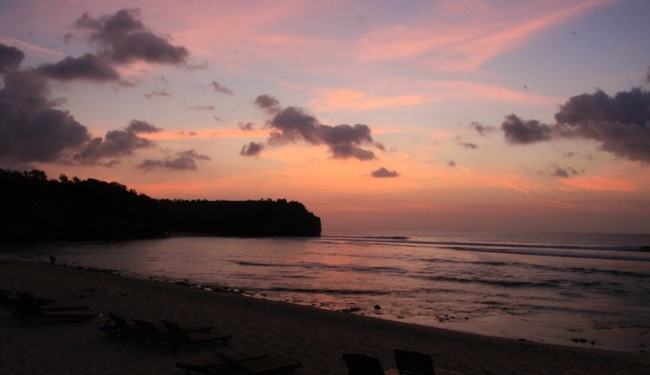 We are staying at Flowerbud Bungalows, which sits on the cliff above the cove, just a few minutes walk away. The pretty little winding path down to the beach takes you past a few Balinese cows (I love cows!) that actually wear cow bells. This is brilliant, I thought they only wore these in Scandinavian films and songs.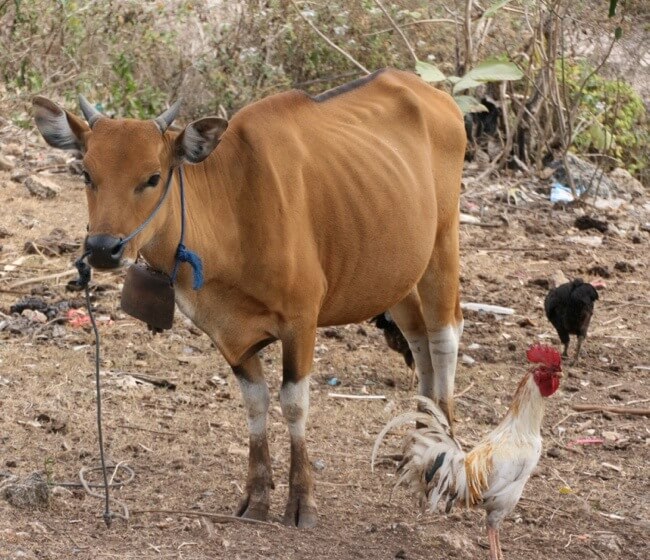 Our bungalow is beautiful. Thatched with a palm front, it is made from bamboo and has a lovely spacious porch area at the front with chairs and a chaise longue style day-bed for cheeky mid-day siestas. The room itself has a large four poster bed with a mosquito net draped over it but my favourite bit is the outdoor bathroom where the shower spout just chucks sun-heated water over you.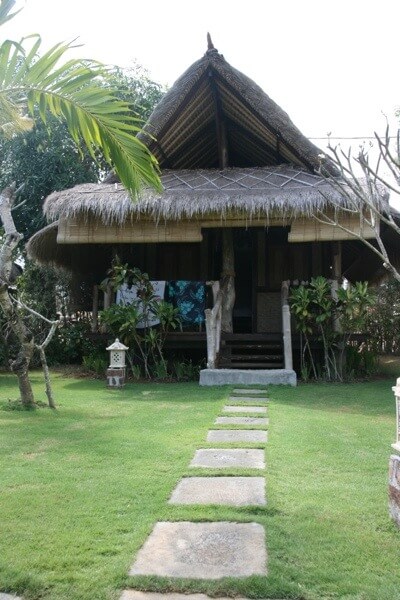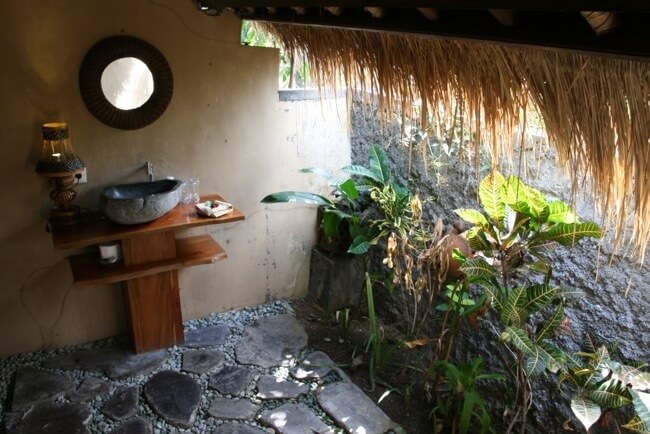 But we shall bid farewell to it tomorrow for we are off to Ubud, the 'spiritual heart' of Bali according to the Lonely Planet. So by this time tomorrow I will probably be a Buddhist surfer.