"Let me tell you the story about the Amazonian fisherman," said our guide as we shuffled our bums on the hard wooden bench of our little boat that was paddling down a tributary off the Colombian Amazon.
"The fishermen had an easy, happy and content life," explained Sergio .
"One day he was approached by a business man who was holidaying in the Amazon. The man had watched the fisherman with interest before suggesting, 'Why don't you fish a little longer?' The fisherman was baffled, 'Why would I do that', he asked.
'Because then you would catch more fish,' the man responded.
'But I don't need more fish,' explained the fisherman. 'I have plenty for my family plus a little extra to sell to help them buy anything else they should need. Then in the afternoons I play with my children, relax with my wife and enjoy a few beers with my friends in the village. I don't want to fish for any longer.'
'But if you caught more fish you could sell them and make money and buy a second rod,' explained the man.
'But why would I want a second rod?' asked the fisherman.
'Because then you could catch even more fish,' explained the man patiently.
'Why would I want to do that?' asked the confused fisherman.
'Because then you could sell even more fish and use the money to employ someone to fish for you. With that money you could employ more and more people and set up a small fishing emporium,' said the man.
'Why would I want to do that?' asked the fisherman.
'You could export your fish to the United States and make a fortune,' said the man. 'But you might have to move away for a few years to make it work,' he added.
'But why would I want to do that?' asked the man again.
'Because after about 10 years you would probably be a millionaire,' he explained patiently.
'And why do I want that,' asked the fisherman.
'Because,' said the man, 'then you can retire as a rich millionaire, return here to the village. You could fish a little in the morning and spend your afternoons playing with your children, relax with your wife and enjoying a few beers with your friends in the village.'
But the fisherman just smiled, caught his final fish for the day and headed home."
It was a wonderfully fitting fable for us to ponder as we enjoyed our stay in a small Amazonian community in Colombia. Young and old men from different families in the community took us out each day… piranha fishing, jungle hunting, midnight spear fishing. All worked for a few hours a day on different projects, whether they were being paid by our guide who leads this community based tourism project, or catching their fish for their family. One man even carved artisanal wooden animals to make his ends meet.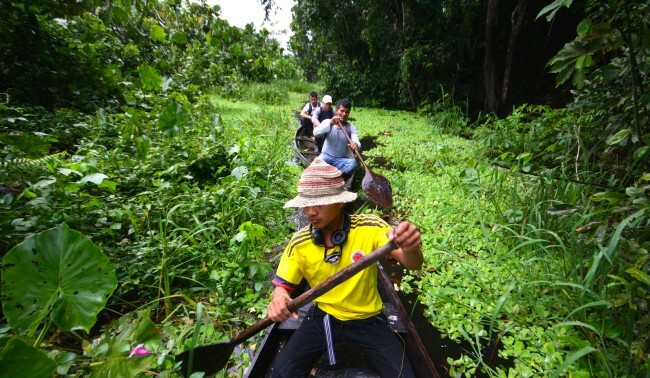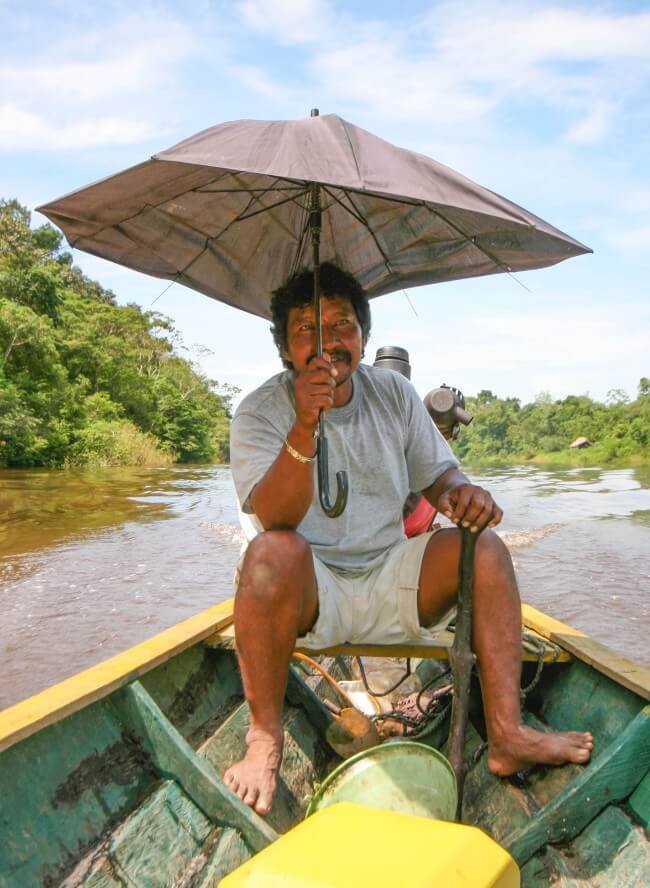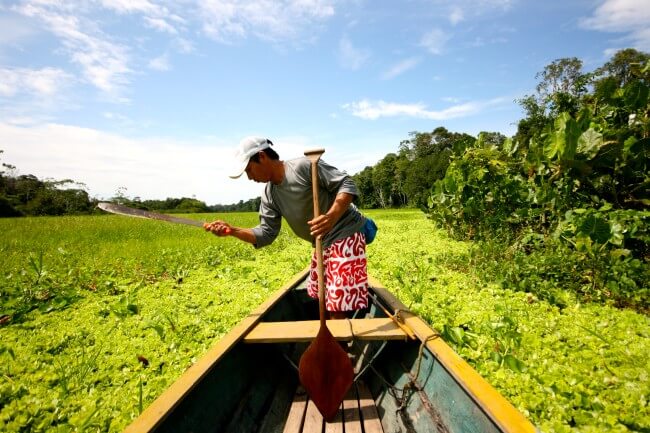 And after a few hours of working, they all came back home, spent hours with their families and friends and watched the sun fall over the Amazon each night. It was a refreshing reminder of what life should really be about. The age old phrase 'work to live don't live to work' came to the forefront of my mind.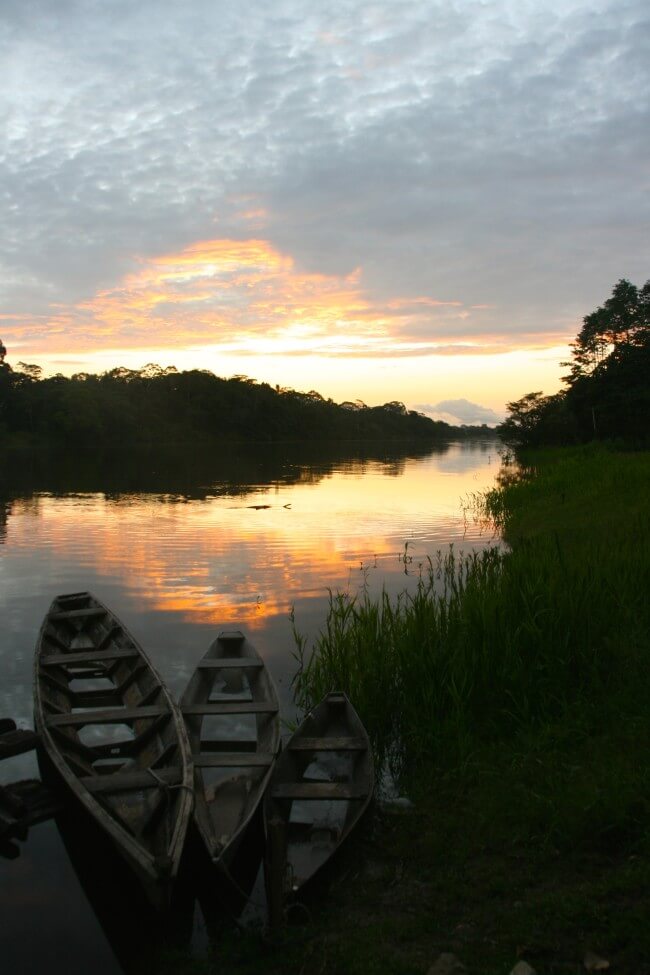 But is it changing I couldn't help but fear. The village now has electricity in the evenings and small groups of families and friends would gather at the homes with TVs, while the teenagers walked around with big headphones round their necks and mobile phones in their hands. It's only a matter of time until wi-fi reaches them.
"That's the danger and the lure of the coke fields," explained our guide. "For a lot of kids that are distracted by emerging gadgets and technology, the coke fields over the border in Peru are attractive.
"They promise big bucks," said Sergio. "But the conditions are terrible and sometimes they don't even get paid. If they complain enough to could even cost them their life."
"We lose lots of children in the coke fields every year," he sad sadly. "If the boss doesn't want to pay sometimes it's easier to just shoot the kid instead." 
It's just one of the many devastating impacts cocaine has had on this beautiful country. Sergio believes that the fable of the Amazonian fisherman remains true to most people growing up in this area today but as I watched some of the younger kids, clutching their phones with glee, I just hoped he was right.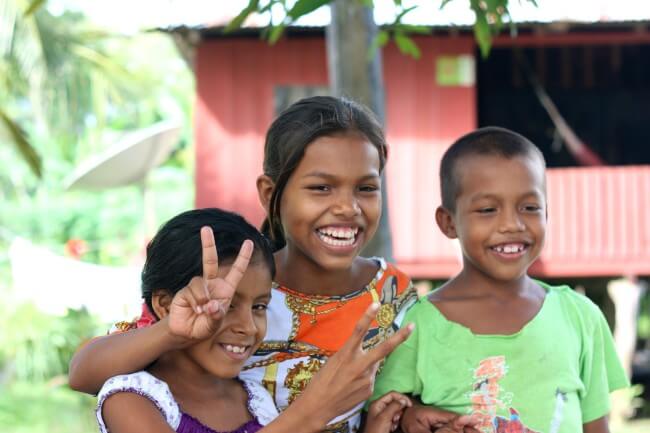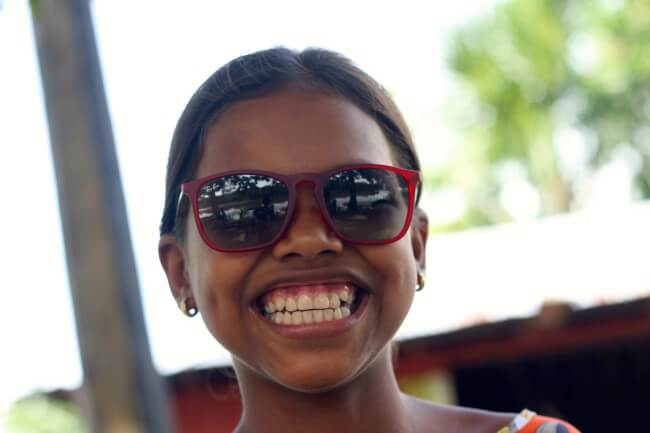 Fables aside, the Amazon remains a truly magical experience. As we paddled down the Amazon, got stuck in a green lake of leaves, flowers and anacondas, hugged one of the biggest trees in the world, and camped in a treehouse surrounded by fireflies; it more than lived up to my childhood dreams of visiting the vast, impressive river way of South America.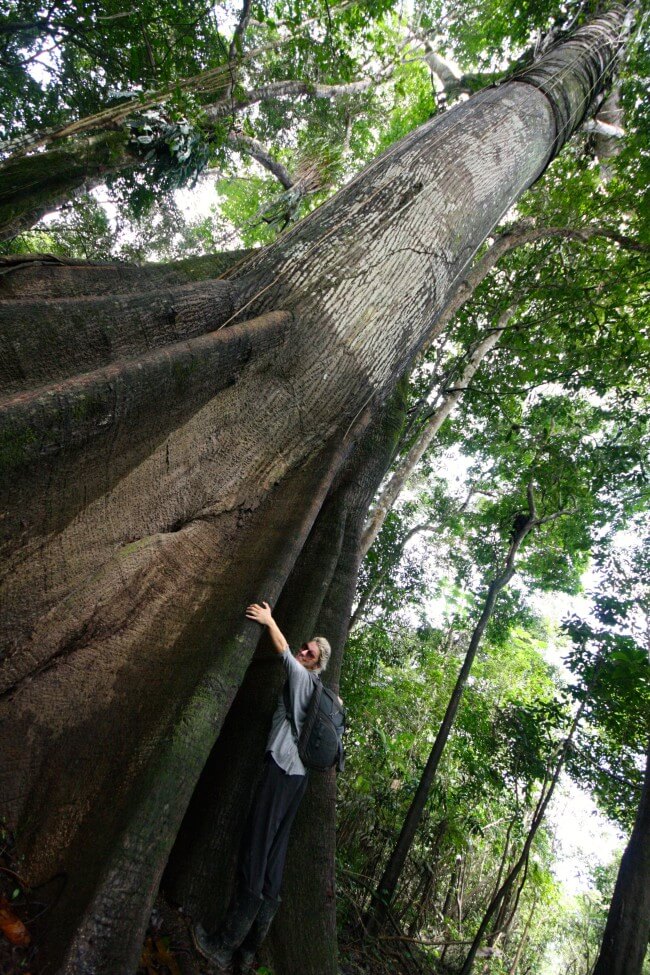 But it wasn't just catching a piranha the size of my head (ok, that might be a slight exaggeration) or sleeping to the sounds of the jungle, or even tucking into the freshest river fish that made this trip so memorable. It was getting to know Pablo and his family (who was particularly patient with our attempts at conversation in Spanish), playing with the village children in the afternoon, having a lazy beer with the men of the village as the sun set and coming to understand a world and a community that has everything the rest of us are constantly trying to strive for; happiness and love and a healthy work-life balance. And that's something no picture can capture.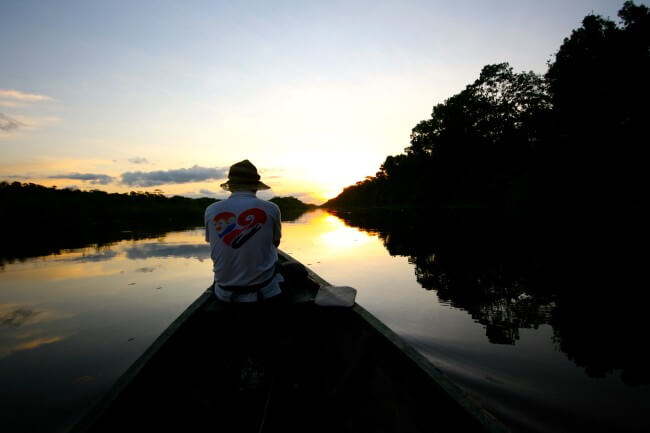 Travel Tips
After lots of research we decided to book a small Amazon tour in Colombia with local guide Sergio Rojas, who is from Leticia (the beginning point of the Colombian Amazon). Sergio runs Amazonas Jungle Tours with his father and sister and they only take a limited number of people on the tours – I think his maximum was 8 but no one else had signed up for our dates so it ended up just being Matty, I and Sergio. It was everything we had hoped for – Sergio has built up an incredible relationship with an entire community that live on the banks of a tributary off the Amazon. It is community sustainability at its best. Every day different people from the community took us to different areas (with Sergio as our English translator) we went spear fishing with the best fisherman of the village (his precision was a sight to behold!), we went jungle trekking with some of the younger teenagers who could hack at trees and branches relentlessly to carve new paths, went dolphin watching with the best 'spotters' of the village and we stayed with a wonderful family with small children. As the Colombian Amazon is so off the beaten track still, everybody was happy to see us (we didn't feel like 'another tourist' invading their village) and they were patient with our bad Spanish for hours after dinner while we conversed. It was wonderful to see where the money goes in employing the locals support Sergio's work and we honestly felt like we became honorary residents for a few short days and were sad to leave.
The mosquitoes are relentless. Take light, baggy clothes and don't wear blue – I got attacked wearing a blue long sleeved top and they bit me through the clothing!
It cost $1,050 per person (about £300) and that includes all food, activities and accommodation for three nights. You need to fly in and out of Leticia as it is unreachable by land travel.  To contact Sergio email: amazonasdeturismo@gmail.com