"You'll need to be covered from ankles to wrists," said the Mongoose as I quizzed him about what I would need to pack to travel the Silk Road.
"And we need a plug and a Lada car window handle," added Matty somewhat unhelpfully.
I sighed, looking at my wardrobe in despair. The bottom rail of office clothes were definitely redundant, so seemed my skinny jeans, long sleeved tops and the optimistic rail of summer dresses and little flower printed skirts and vest tops.
Nothing seemed to cover me from ankle to wrist, and also be cool enough for 45 degrees plus weather.
Truth be told, I had no idea of what to wear as a woman in Central Asia.
And so it was back into town again to look at Britain's winter/early spring range, trying desperately to find a sort of Dalai Lama outfit that Topshop just doesn't stock.
Somehow over the months I managed to cobble together a new Silk Road wardrobe of sorts and now, after more than three months on the road, I thought I'd let you know what works and what doesn't so if you too are planning a trip across Central Asia it may be of some help with your packing.
First things first, you do not need to cover from ankle to wrist in most parts of Cental Asia. The Mongoose has spent the last five years working in Afghanistan, and while that completely is the case there, I found most parts of Central Asia surprisingly liberal. I've jotted down a brief dress code for the different countries at the bottom of this post.
Fortunately I failed on my mission to find really conservative summer clothes so as a result I feel like I have a good balance for most places we've visited.
So, without further ado, here's my essential packing list for a woman travelling Central Asia:
Skirts/Trousers
Long skirt (I bought an American Apparel double-chiffon ankle length skirt from eBay – light material, flattering but loose and has an elasticated waistband, which is ideal for the kebab and fat diet you are about to embark on!)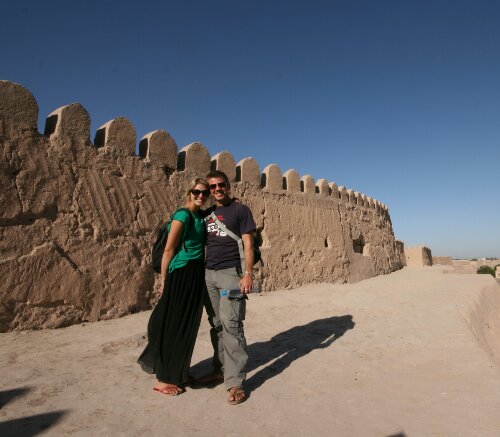 A pair of baggy cropped trousers (as donated by my wonderful friend Nicki – amazingly lightweight in hot weather and like the skirt, if teamed with a little black boob tube, can feel quite dressy in the evening. Incidentally I actually wore these trousers for the entire duration of Nicki's hen weekend. But that's another story (and maybe best saved for a post on not losing your luggage on trains.)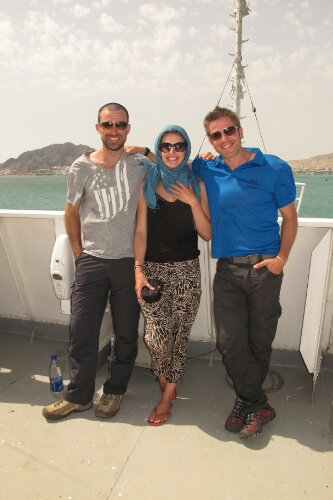 Trekking trousers – These geeky trousers are an essential part of my new wardrobe. I've never really owned any trousers with pockets before, which I can confirm are extremely useful. (I opted for some lightweight North Face trousers that can be rolled up and kept in place with tabs, ideal for hot hikes).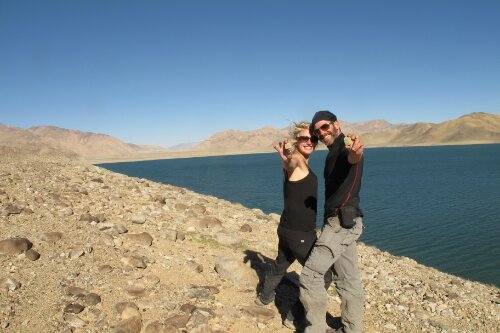 Short baggy skirt – Not worn this out a great deal but handy to have and wear around the hostel/more liberal cities like Baku and Bishkek. (Picked this up at a Thai market years ago and takes no room at all).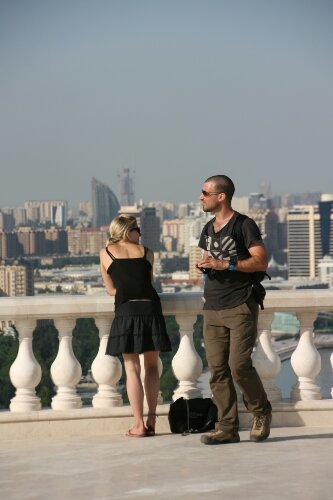 I also have a pair of black skinny jeans but I have not worn them since leaving Europe… Just can't bring myself to chuck them.
Tops
2 black vest tops – I have felt comfortable in a surprising number of places in Central Asia wearing a vest top, and when I am in more conservative areas they work great with a pashmina wrapped around my shoulders.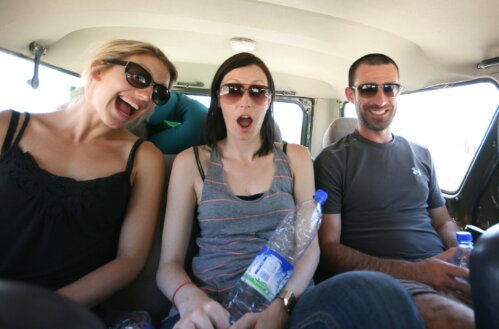 Black boob tube – perfect for turning my cropped trousers and long skirt into an evening outfit.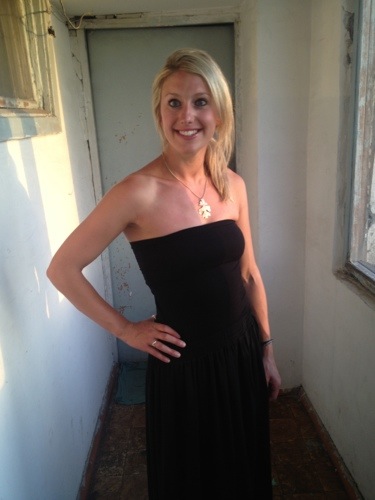 (Cue: cringe at cheesy, posey picture).
3 capped sleeved t-shirts – Make sure one of them is baggy and high necked but you will often feel comfortable wearing tighter t-shirts too.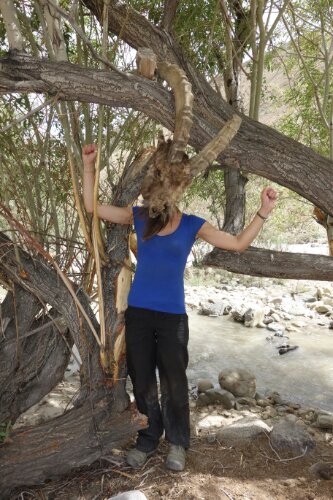 2 baggy shirts – I bought a peach and white shirt as an attempt to cover up, but don't really think they are that necessary. In saying that I love the peach one as it is nice and light, the second one is white and makes me look like a school teacher so I'm saving that for Vietnam… when I will hopefully be teaching English.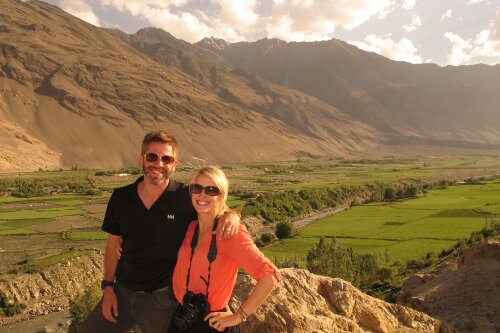 Morino Lamb Wool Baselayer (long sleeved) – Amazing for the rare chilly nights, and NEVER smells! I wish I'd bought the t-shirt version too.
North Face Tri-Climate Jacket: a fleece and detachable waterproof/wind proof jacket – This has spent most of the time in my bag as we are travelling Central Asia but needed it through Europe at the beginning of the trip. It also came in handy for chilly evenings in the high altitude Pamir mountains.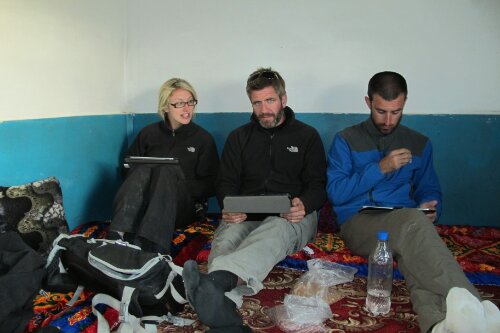 (Here we are in our matching Northface jackets with our matching tablets.)
Other bits
Kikoy – An amazing wide scarf that might look like a bit like a pashmina to the untrained eye but as a kikoy it is designed to be worn dozens of different ways. Personally I tend to use it as a shawl and a blanket.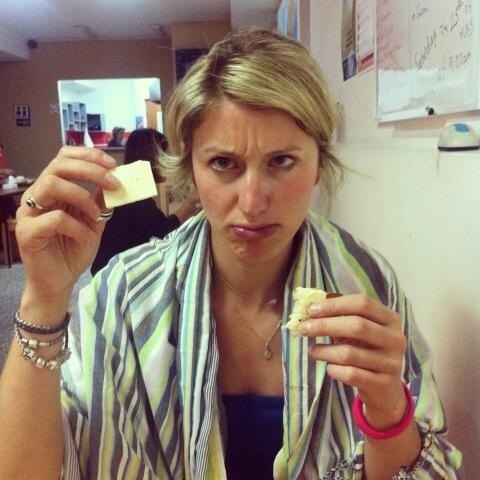 (I'm frowning at another breakfast of bread and cheese here, not my kikoy).
Pashmina/head scarf – Great for Mosque visits etc
Jewellery – I was blessed with some lovely gifts from my friends and family before I left… From beautiful pandora charms to my St Christopher's necklace and even a silver oak leaf (see above)… Oh and a fab broach for my pashmina. They all help glam up my backpack and remind me of my bestests.
Sports bra and trainers – With just these two items I can exercise anywhere and everywhere. Morning runs have become a lovely way to soak up local life here. We actually also brought Ripcord resistance bands for confined-space hotel room workouts, which are fab.
Footwear
I came away with three different types of flip flops (two dressier and a pair of Haviannas) and a pair of trekking shoes. I now have just one pair of flip flops (my Havianas) after the other two broke, my trekking shoes and my running trainers (after I got my mum to post them out to me).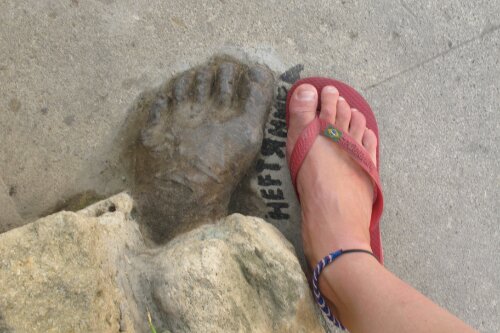 My stumps in all their glory.
Wish I'd bought
A hat – but I steal Matty's at times.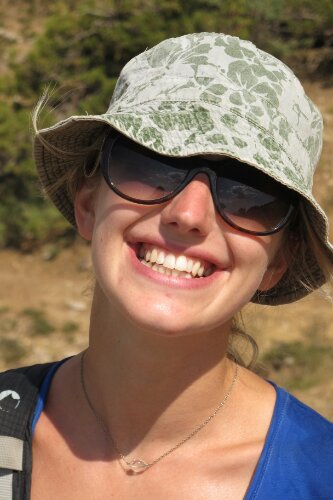 At least you can't accuse me of only putting photos that make me look good on this blog…
Baggy, light knee length skirt – For when I don't want to wear my maxi skirt.
A pair of pumps or something in between trekking shoes and flip flops (my poor toes are stubbed to pieces).
A collapsible cup – Would be perfect for train journeys and many a wine swigging moments. Matty has one and I get VERY JEALOUS.
Water purification tablets – Why isn't we come away with these?! An absolute must for treks in Tajikistan and Kyrgzstan where you will be drinking from streams every day.
Other helpful things to pack for travelling Central Asia
A plug… And of course travel wash. Yes, Matty was right.
Beanbag/blow-up pillow for those long bus rides.
A mini fan – preferably one of those battery powered ones. What I would do to get my hands on one of those right now…
Hand sanitizer – almost everyone we've met so far has got quite ill at some point but this could help. And it will definitely make you feel better after walking out of the many TERRIBLE Central Asian toilets that you will be frequenting.
Bikini – Despite the lack of sea, there are often pools and lakes to dip in!
A multi-plug adapter – often the rooms only have one socket but this means we can still charge all our devices.
A torch/mini battery lantern – there are a lot of power cuts on this side of the world.
Sleeping bag liner – An essential packing item as many hostels don't provide top sheets.
Earplugs – Because men here snore as badly as everywhere else.
Hanging washbag – Makes me feel like I've brought my bathroom cabinet to every grubby Central Asian hostel bathroom… Priceless.
Trekking towel – takes up no room and dries quickly.
Medical box – Immodium (trust me, you're gunna need it), Nytol (works wonders on the sleeper trains) and all the usual pain killers. You can get all these things over the counter here too.
A Spork – An amazing piece of plastic that is a knife, spoon and fork all in one go. Another genius purchase by Matty that I questioned at the time… Yes, yes, you were right.
Gaffa tape – WTF?! Another Matty purchase, if we get holes in our clothes he offers to 'gaffa tape' them up. Personally, I'm glad I also brought a needle and thread!
A 'secret supply' of chocolate – For my 'Easter present' I asked Matty to take some chocolate travelling so that when the choc cravings came in hard and fast on the road he would have some Green & Blacks at the ready. Best move yet.
How conservative are the countries of Central Asia?
Turkmenistan – Women here wear fabulous, long, printed, figure hugging dresses with either short or long sleeves. Headscarves are not worn by the majority. Initially I felt more comfortable in a t-shirt and long skirt but our guide insisted that vest tops were also fine and that the long dresses are a cultural choice rather than a religious one. When I did wear vest tops I did not feel uncomfortable (but always had a pashmina to hand for certain sites.)
Uzbekistan – Surprisingly liberal. I felt comfortable wearing vest tops with my long skirt/cropped trousers almost everywhere. However we did not visit the Fergana Valley, which is meant to be much more conservative.
Tajikistan – Easily the most conservative country we visited in Central Asia. The women wore long, baggy clothing and many wore headscarves. I did not wear my vest top once here, even in Dushanbe – it just didn't feel right.
Kyrgzstan – In contrast to the above, Kyrgzstan is easily the most liberal country we've been to. Girls in hot pants in the supermarket, thong bikinis at the outdoor swimming pool in Bishkek, it was like we'd crossed a border into Europe 🙂