Souvenir shopping is a tricky business. The vibrant, bustling markets of India and Morocco leave me mentally decorating my home in glittering mirrors and patchwork cloth… I clutch abstract wooden carvings and lavishly decorated masks, convinced that they are exactly what my inner city Victorian terrace is lacking. But for some reason they never look quite so at home again as they did on that market stall.
Don't get me wrong I've had some successes. Our huge green, hand painted Moroccan fruit bowl looks like it was made for our kitchen table and our Balinese coconut shell stores sugar just as well as anything that Ikea churns out… but, you get what I mean, it doesn't always work.
However, have you ever noticed that EVERYTHING looks good on a Christmas tree? If it's bright and colourful and a little bit garish, the chances are it will work just beautifully on the festive tree, if its a bit dark, sinister or just plain odd, it will probably work too – just like my Kenyan mask here.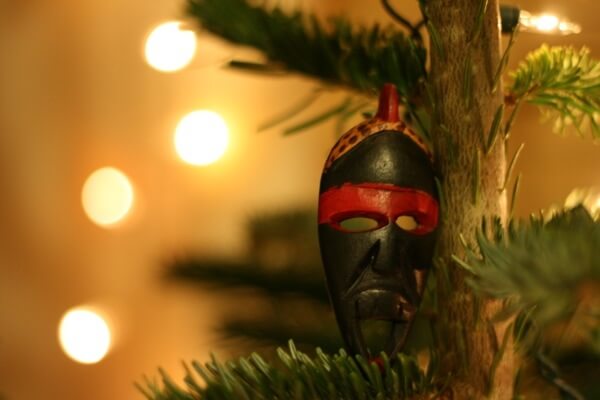 So ever since my first big travelling trip in 2006, I have collected Christmas tree decorations from around the world.
And next year I will go on my biggest Crimbo decoration shop yet… in fact I will be giving up my job in a bid to collect tree ornaments from France, Austria, Hungary, Romania, Turkey, Georgia, Armenia, Azerbaijan, Turkmenistan, Uzbekistan, Kyrgyzstan, Kazakhstan, Tajikistan, China and Vietnam.
Admittedly, we are not just going to buy Christmas decorations, it is a trip we have wanted to do for years – and finally the time is right. But if truth be told, this Christmas feels a little strange… It's going to be our last Crimbo in the UK for some time and perhaps the last ever in this little house.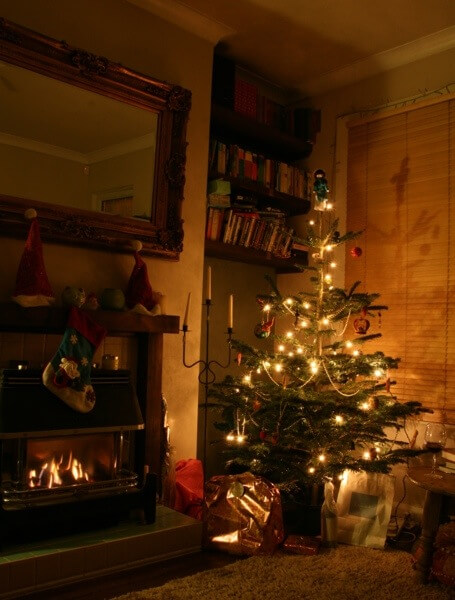 Our trip from Hyson Green to Ho Chi Minh City (aka Nottingham to 'nam) will begin in April and take about four to five months and we shall be doing it all overland… from tram, to train to tuk-tuk. We'll rent out our house and find some new digs in Vietnam, or at least that's the plan.
So there will be plenty more tales to come on this blog in the next year, but for now let me leave you with some souvenirs of beautiful trips gone by. And if I don't write again before Christmas itself… Have a bloody good one.
Merry Christmas and safe travels for 2013 x