For me travel is about immersing yourself into another world, exploring new cultures and embracing different ways of thinking. But right now we're not really doing that… We're just a-hoppin', skippin' and runnin' across Europe before starting a four month journey across the Silk Road from Turkey to China.
So, since leaving the UK on Tuesday we've travelled from London to Paris, to Munich and Salzburg – and tonight we shall be dining in Budapest. Of course I say that in the loosest sense of the word as we have rediscovered our old travelling ways and have been frequenting curry shacks and markets for 'supper'. I even refused to use the loo at Munich Station because it cost a €1 – I don't mind spending a penny… But a Euro?! Outraged.
Anyway, in keeping with our fleeting pace across Europe I thought a 'World in Pictures' post would be most appropriate (where I write less and let the pictures give an overview). We can't pretend to have got under the skin of these cities but my, we've had great fun surfing the surface.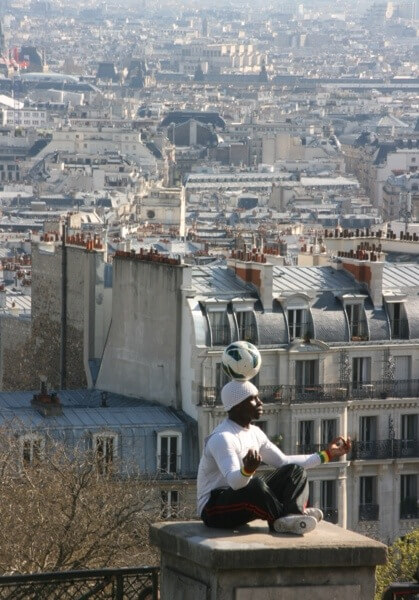 Our time in Paris totalled just 3 hours… We decided to spend it on the Montmartre, picnicking outside the Sancrecerre. This guy turned up with a football.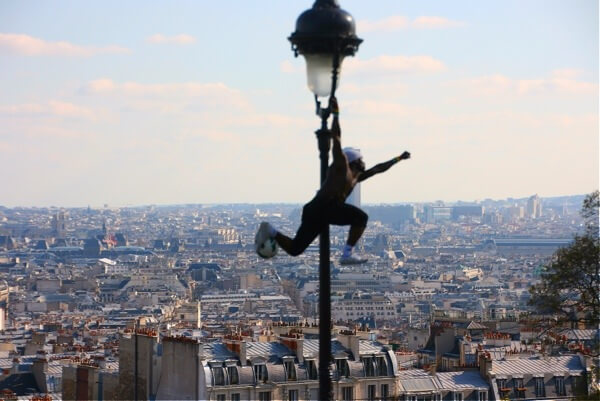 He was impressive.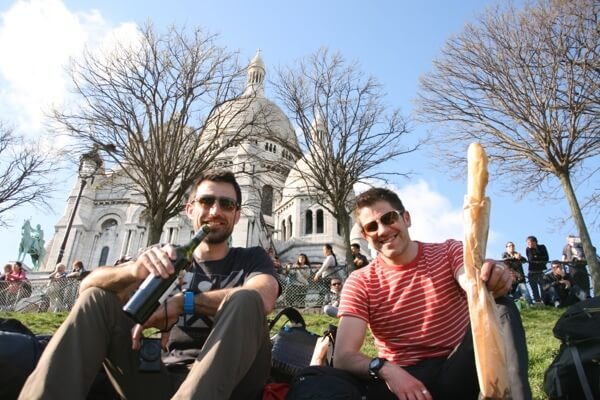 So was the picnic. Matty wore stripes especially for the occasion.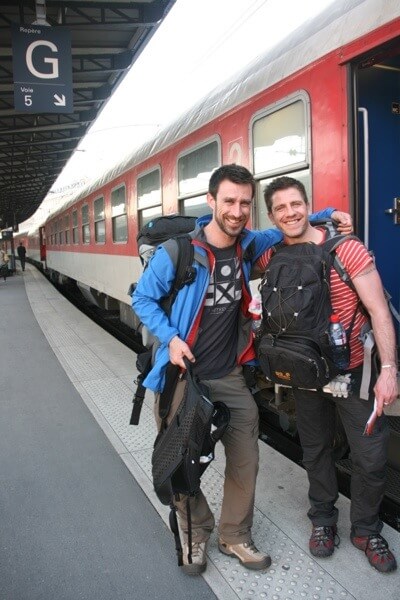 Then it was off to Munich on this sexy sleeper train.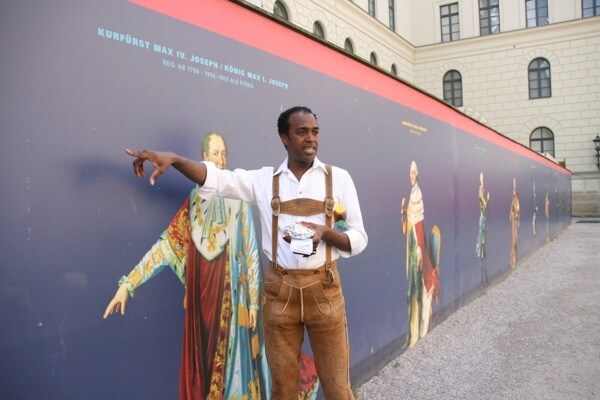 We threw ourselves right in the deep end with this wonderful lederhosen-adorned tour guide.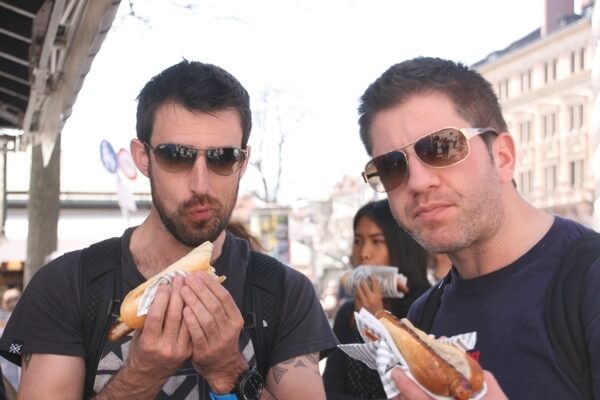 And concluded dat bratwurst ist gut.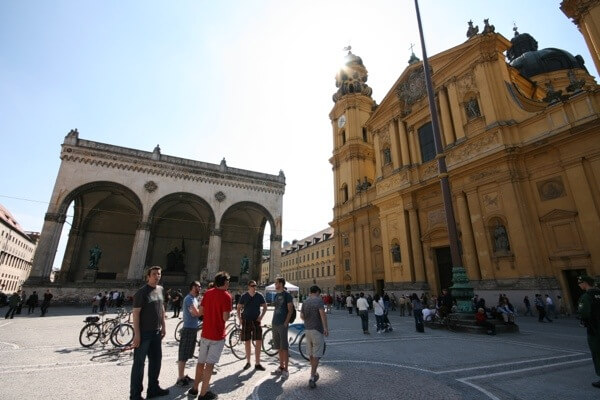 The handsome Feldherrnnhalle in the Odeonsplatz square, Munich.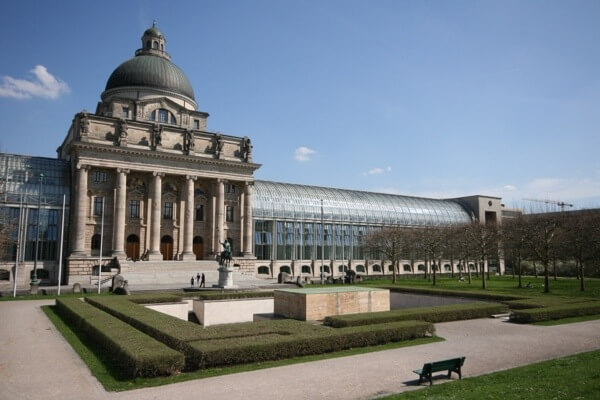 Lovely old state building with huge glass extensions, Munich.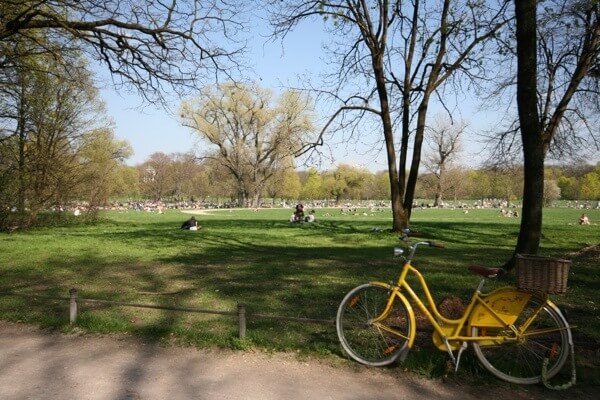 The Englischer Garten, in the heart of Munich is the biggest public garden in Europe. People also sunbathe naked. I went there to gaze at the colourful fauna. Obviously.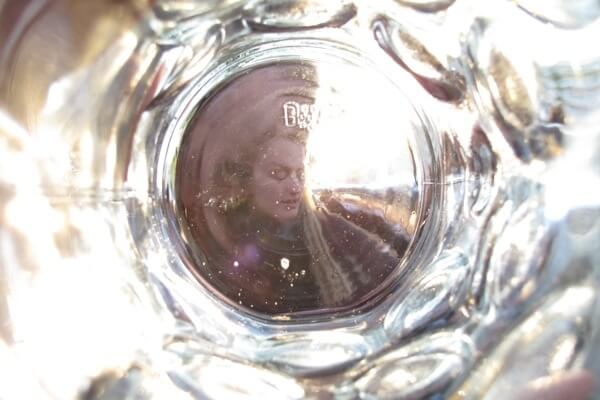 When in Rome… We drank beer in Munich. We finished beer in Munich. Here's me through Matty's beer goggles.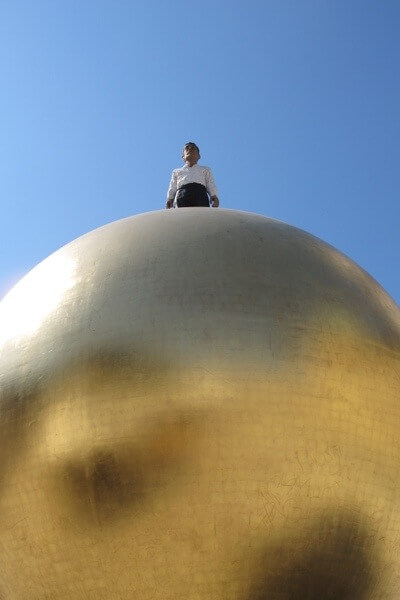 And we're in Salzburg! No, I don't really get this either.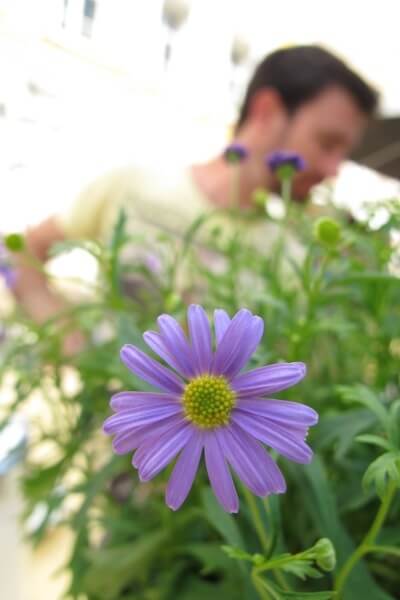 Donagh looking pretty with the flowers in Salzburg.

Salzburg Cathedral is a baroque beauty.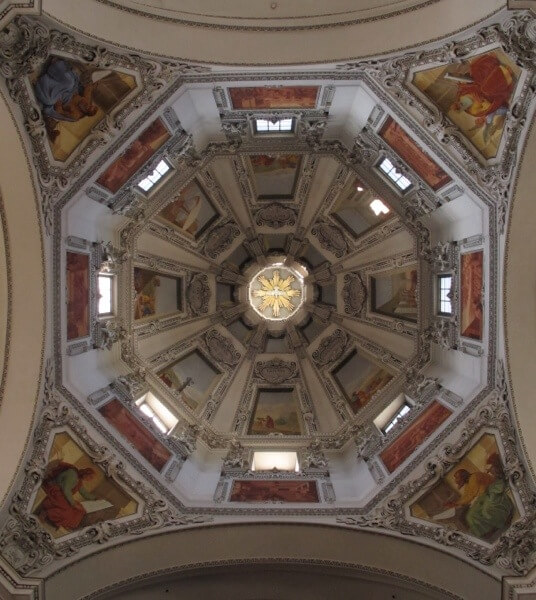 Inside the cathedral…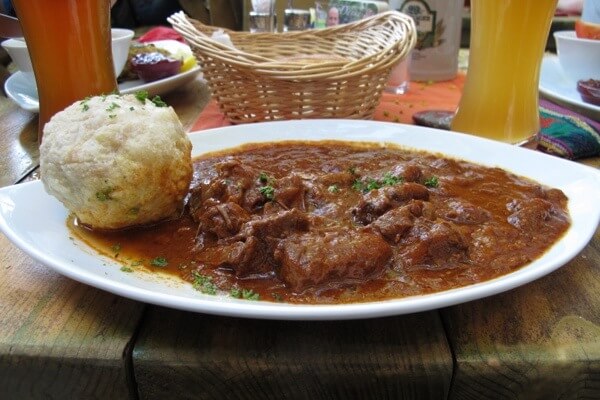 The beef goulash with dumpling was mighty fine indeed.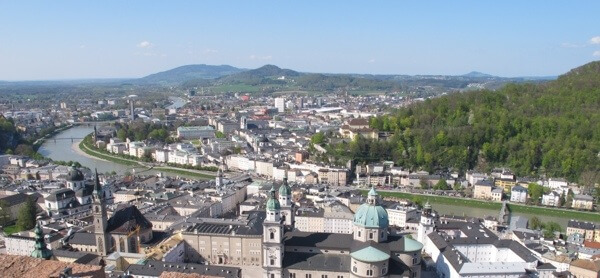 A view of Salzburg from the impenetrable fortress of Hohensalzburg Castle, Salzburg.
I am still coming to terms with the fact I have visited Salzburg without doing the Sound of Music tour… Tragic combination of travelling with two boys and having only an afternoon in the city. Somebody pass me a schnaps.