With its fabulous food, stunning scenery and charming ways, Georgia is without a doubt a great place to visit. It's cheap, very cheap, and – just to top it all off – it has some weird and wonderful oddities, that I thought only right to share.
1) Wine: The Georgians make plenty of their own vino… A lot of it tends to be sweet (even the red wine) but perhaps more surprising than that, is the ingenious lengths they go to when bottling the stuff. It is commonly found in huge vats resembling vegetable oil and in strange little goblin bodies. The Mongoose was determined to drink all the goblins under the table.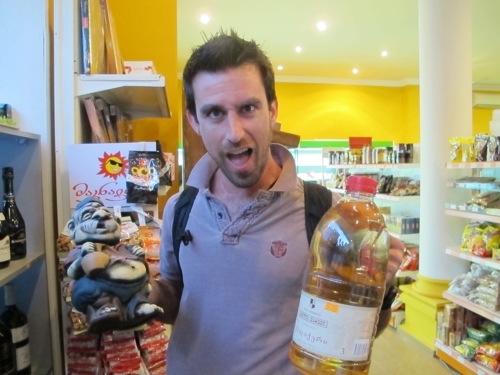 2) Cheese: Any country where the 'weird and wonderful' list begins with cheese and wine is a wonderful one in my book. But nevertheless, the Georgians deserve a special mention here for the sheer amount of cheese they eat. This dish was served, bubbling and sizzling in its deep pan and as it was placed on the table our waitress declared it loudly and proudly: 'Cheeeeeeeese!'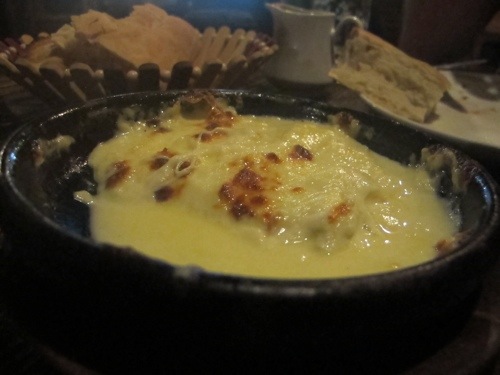 Huge quantities of cheese are seved with almost everything… Their national staple is Khachapuri, which is basically a cheese pie in a deep crust, served with half a block of butter and two fried eggs on top. I kid you not.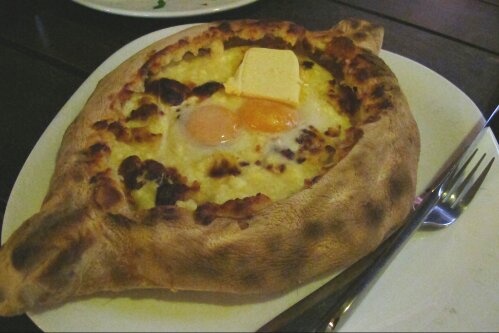 3) COWS!!! Yes, this list gets better, I hear you cry. Georgia literally has hundreds of cows – and sheep – roaming its streets, causing traffic to stop. They are beautiful and should be worshipped.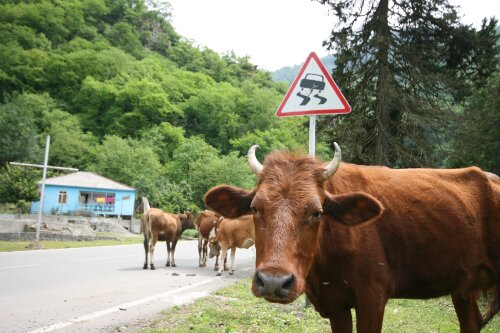 4) Hygiene: Georgia gets a special mention for its cleaning products sounding downright dirty. Especially its barf cleaner.
5) Loo roll: Confession – on my first day in Georgia I went without using any toilet paper at all as I just couldn't find any in our hostel bathroom. It later transpired that this bandage-like object is actually the bog roll. Yes, it's a tad scratchy.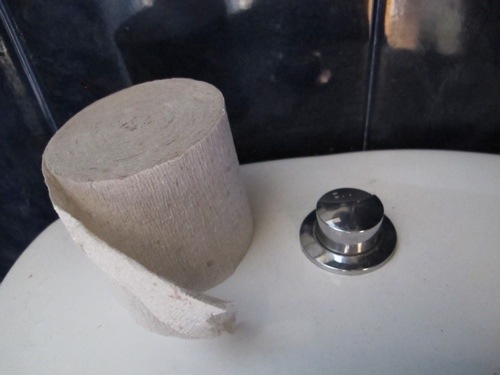 6) Statues: Georgia has weird and wonderful statues all over the place. They are not shy of a bit of gold and elaborate statues of the golden fleece and whatnot often look fairly incongruous to their surroundings, just like the one at the top of this post which was taken in the coastal town of Batumi. Here's a few more: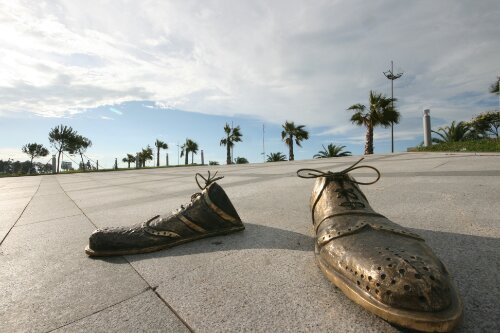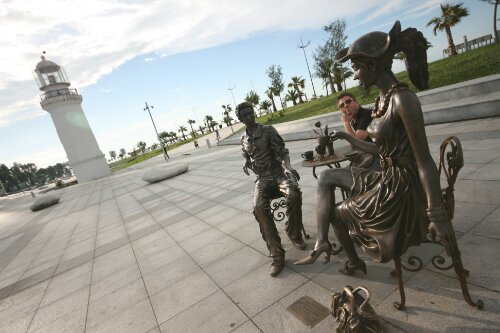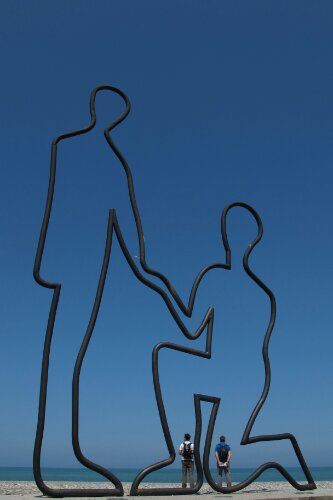 7) Ferris wheels: From the highest point in the crumbling, old town of Tbilisi to the sea level of Batumi, it costs less than a £1 to ride the Georgian ferris wheels which, we concluded, is a delightful way of seeing the surroundings.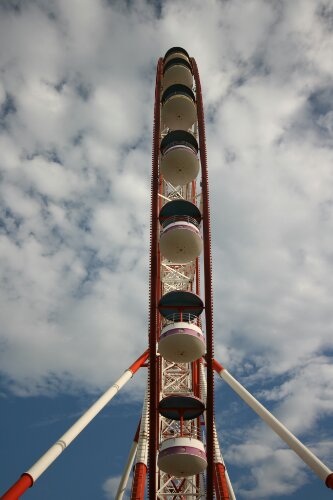 8) Toasting: Georgian toasts are incredibly long and will leave you holding your glass in the air for long enough to wonder if you should put it down again. But at the same time they are often wonderfully thoughtful and poignant. The traditional feast is called a Supra, and each Supra will have a Tamada, a toastmaker, who will lead the toasts throughout the meal. It starts with a toast to God and peace and then moves onto everything from plans and dreams to absent friends. Oh, and did I mention that you have to down your drink at every toast? One person is always given the role of 'merrykeeper' whose job it is to keep everybody's glasses full at all times. I think it was appropriate to scream: 'Keep me merry!' at him throughout the evening.