Walking around Kashgar, China, I felt like a five year-old who had just been given her first camera. I wanted to point it in every direction and snap away. Any thoughts on composition and framing went straight out the window as I gazed at the sights before me, completely unaware of how to capture them through a lens.
The smoke that wafted through the narrow, windy streets from the endless men cooking marinaded meat kebabs over flaming coals had the ability to make you hungry after a full breakfast. The women who whizzed past on silent, electric mopeds dressed in colourful swathes of material and sparkly headscarves seemed at odds with those that walked on by with thick, brown blankets thrown over their faces without as much of a slit for their eyes. The men that banged drums and sang their hearts out from the back of pick-up trucks that circled the streets provided the perfect theme tune for the city.
But my camera could capture none of this. So I put it down.
For my first 24 hours in Kashgar, my first 24 hours in China after the dramatic border crossing from Kyrgyzstan over the Torugart Pass, I just walked around with my mouth slightly ajar, taking it all in.
Still very much Central Asia, but not Russified like the 'stans, Kashgar proved to be the Silk Road city that my imagination dreamt up before leaving the UK. It was intoxicating, overwhelming and like nowhere else I've been before.
The next day I picked up my camera again and tried my best to capture it. But really, you will just have to visit yourself.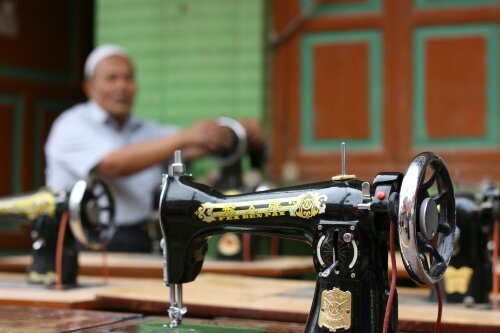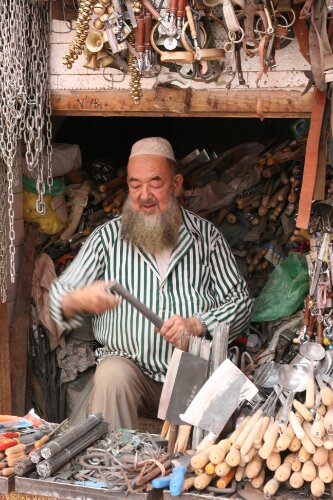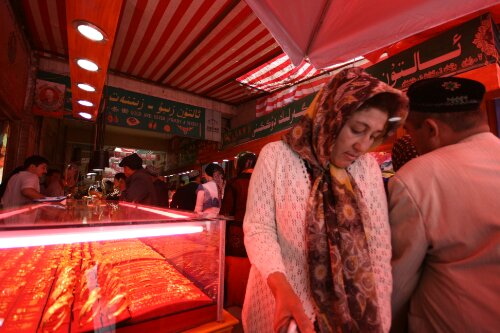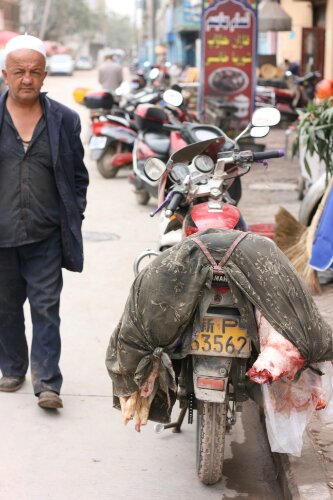 (Take note of what's being carried on the back of this bike).