This summer I vowed I would sample every single sunny terrace, garden, bench and patio that Nottingham's pubs have to offer. Often disappointed by the lack of sun traps that serve beer in the city I think this is an important task that must be carried out so we know once and for all where we can chase the sun with our favourite tipple.
Unfortunately we haven't had that much sun. This means when he does come out, with his hat on, I run to my two favourite sunny retreats, too terrified that I may stumble across a terrace of shade if I try elsewhere.
These staples are, my friends, The Lion in Basford, with it's large, sunny beer garden and ample seating, and the Golden Fleece, with its sun-kissed inner city roof top terrace. The Lion, which is nestled in the heart of Nottingham's old factory quarter, has a fantastic range of ales and is the sort of place where you can take a blanket and throw yourself on the grass for the day. Don't be surprised if a group of Morris Men rock up for a dance.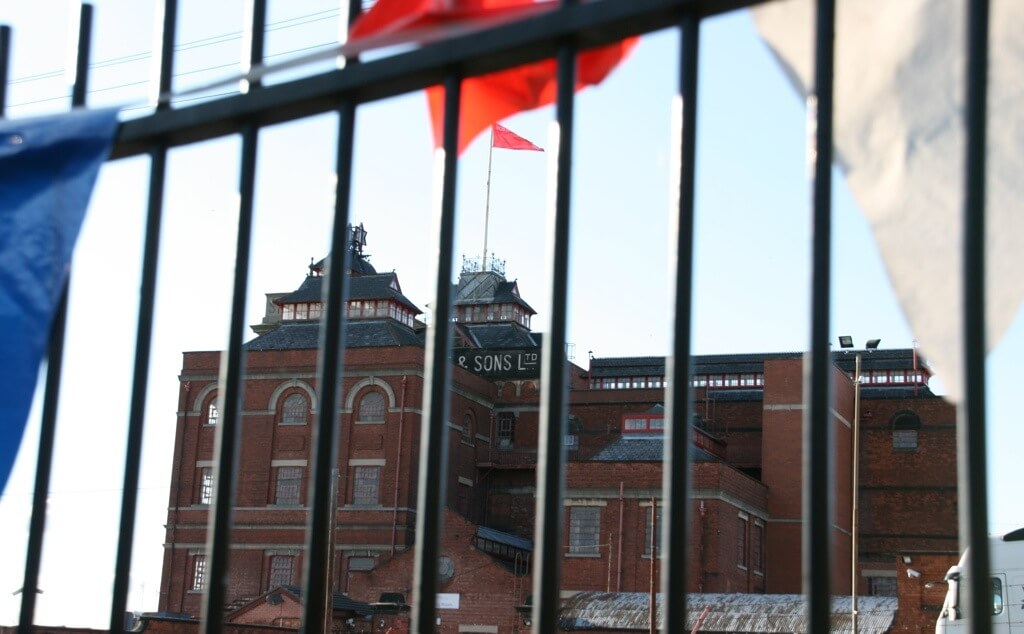 However, this summer I have discovered a wonderful addition to the summer dining scene. It's called called Tapas Tuesday and can be found at the trusty Golden Fleece.
It was any other Tuesday afternoon, except it was sunny, so Matty and I abandoned our shopping trip and made our way to the Golden Fleece (Mansfield Road, Nottingham if you're not a local). We were actually the first people there (note the Golden fleece opens at 4pm on Tuesdays and not 11am, I promise) so we easily bagged ourselves one of the large wooden tables that adorn the roof terrace.
With large planters of colourful flowers sitting on green painted wooden panels around the terrace, it has a bit of a secret garden feel to it. Feeling smug with ourselves (warning – you can't always get a seat), we were delighted to learn it was Tapas Tuesday. This not only means they are serving an exciting range of tapas dishes that are not normally on the menu, but you can have four dishes for £10 – and a bottle of wine for £7.50. Folks, it does not get much better than this. Especially on a Tuesday.
The chef was still writing the menu and preparing the food but at 5pm, with the ink still wet, we were handed the first-printed menu of the day. On it was a delicious selection of mouth-watering dishes, which we inevitably failed to narrow down to four.
Sipping our £7.50 bottle of wine (which admittedly is not the finest wine available to humanity but nevertheless is an adequate bottle of plonk that comes with an ice bucket) we eagerly awaited our dishes. Slowly they were laid out in front of us.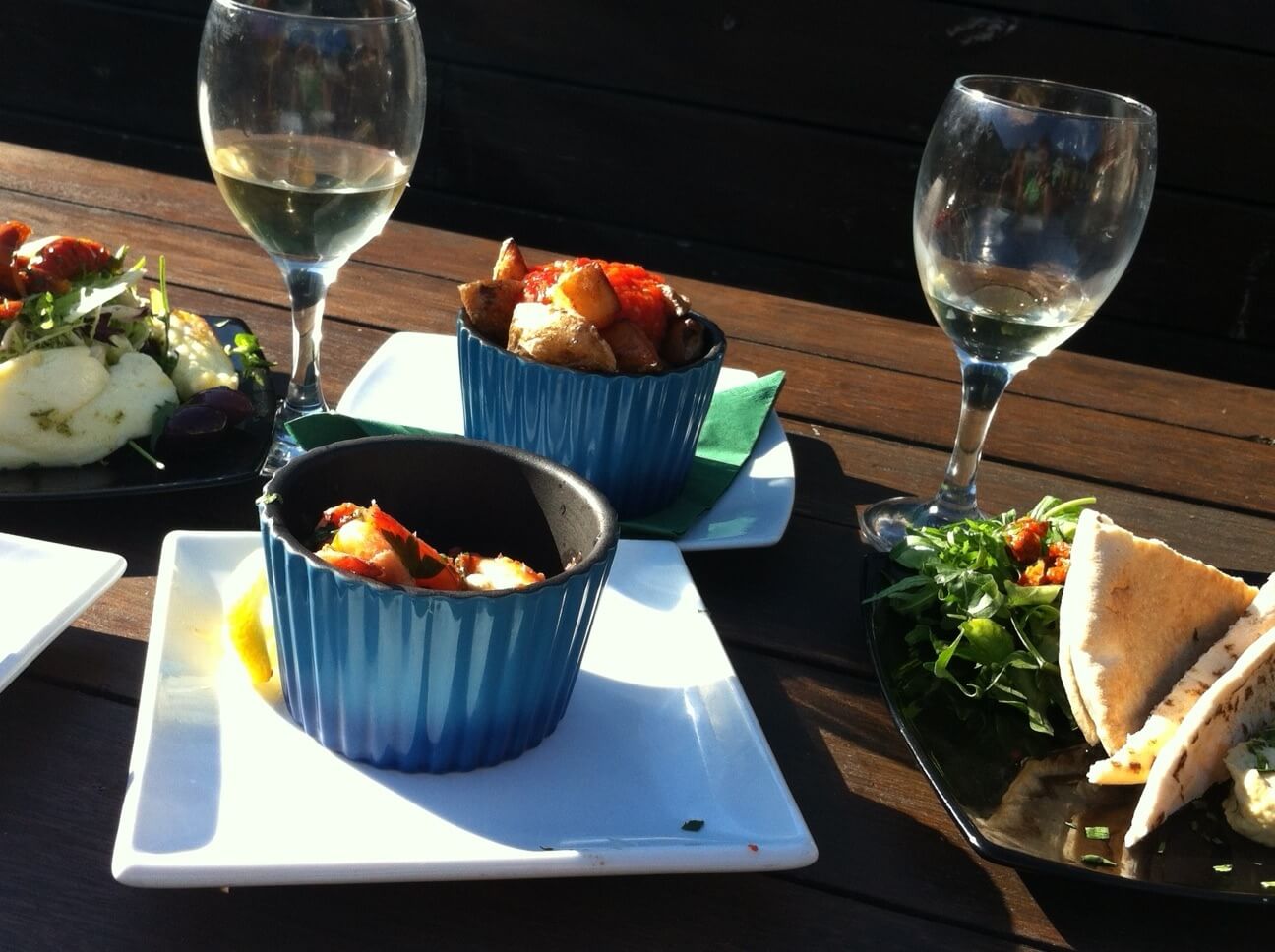 The chorizo slices came in narrow strips, perfectly fried so their juices and flavours were contained by the crisp finish but oozed out as you bit into them. The king prawns were just that, king of the sea world, and beautifully marinated, while the patatas bravas resembled sliced, roasted new potatoes with a tangy tomato sauce. Perhaps the star of the show for me was the slices of halloumi cheese which were served piping hot and melted in your mouth, alongside a sun blushed tomato salad.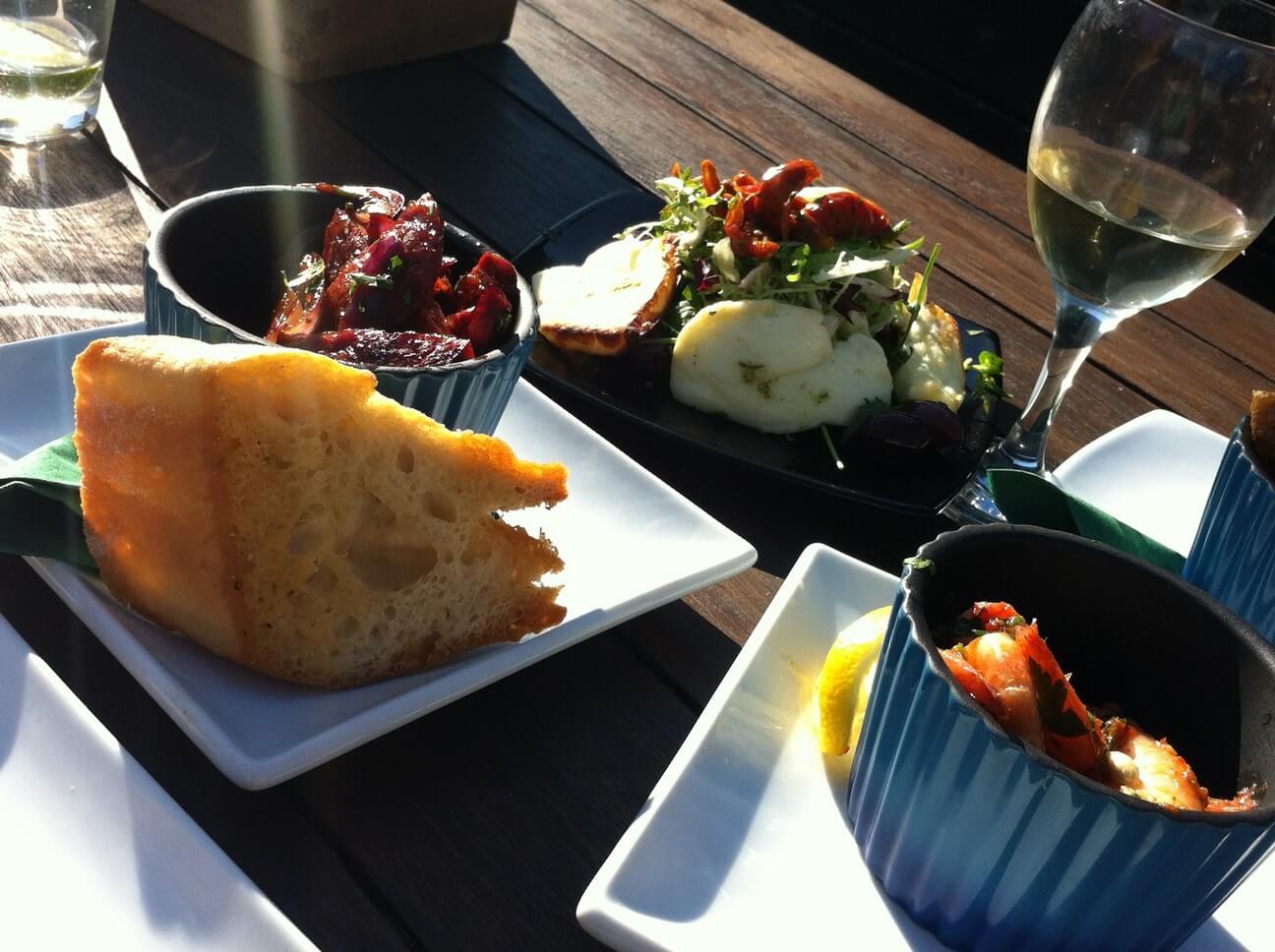 It was a feast that would not have been out of place in Spain, and as the sun beat down, you could almost, almost imagine the alleyway below was an infinity pool and that the distant hum of cars on Mansfield Road was actually the waves of a far away ocean lapping the golden shores. Almost.