I am a breakfast diva. I take breakfast extremely seriously. Not because 'it's the most important meal of the day' and 'it gets your metabolism going' blah, blah, blah. No, I take it seriously because I always wake up starving and I love eating, so naturally I want the first thing I eat to be brilliant.
And now I have found the perfect place to deal with this slightly high maintenance morning manner. It's called The Kiosk in Sherwood, Nottingham.
Tucked away off Mansfield Road down Winchester Street, you will find this little gem which, as it's name suggests, is little more than a small kiosk with some outdoor furniture and a large umbrella to protect you from the elements. If this description conjures up images of greasy truck stop on the A1 then think again. The Kiosk itself is a small, but delightfully cosy, open-plan kitchen where you will find Beth, and perhaps one or two others, cooking away. There is space for two or three people at the deli counter as you walk in, which has an array of mouth-waiting homemade delights.
The attention to detail is incredible; everything from the cute little brown paper table number that you are given after ordering your food to the funky watering cans that line the windowsills, it is irresistibly quirky.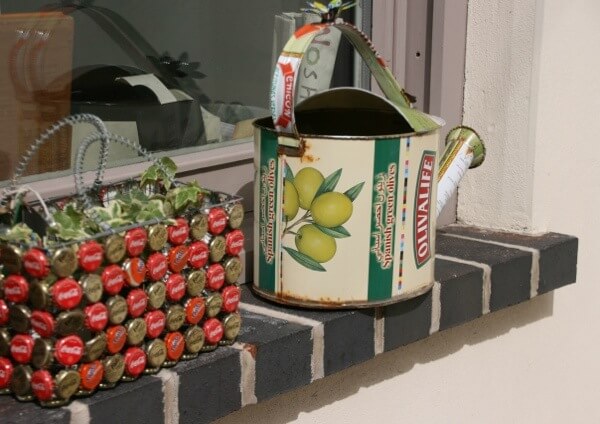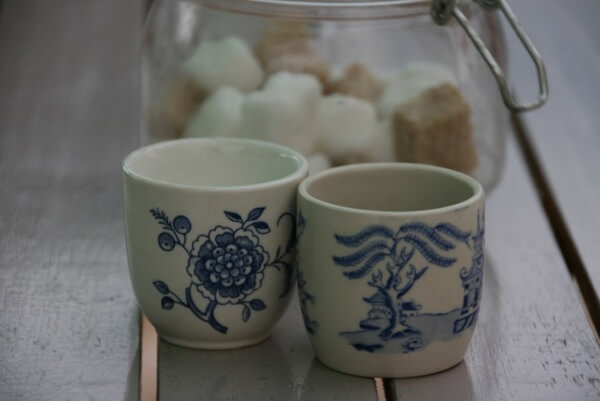 So much character, right down to the salt and pepper pots.
The breakfast menu seems to change every day (according to Matty, who regularly sends me gloating texts reporting what he's eating when he's off during the week). But when I finally got round to visiting recently there was a Middle Eastern style breakfast on offer.
Gazing over the large chalk board propped up against the wall, I was spoilt for choice. The Persian potato patties with tahini and toast sounded delicious, but what was the Middle Eastern fried egg all about? And how could I turn down the Lebanese breakfast with yoghurt, olives, tahini, feta and pita bread with tomato salad when it was followed by 'this is really lush' in brackets.
Fortunately for me the line underneath said: 'A little bit of everything – £5'. Anyone who caters to my chronic indecisiveness deserves a gold star for that alone. So we ordered and took our seats on the little terrace, trying to ignore our rumbling bellies.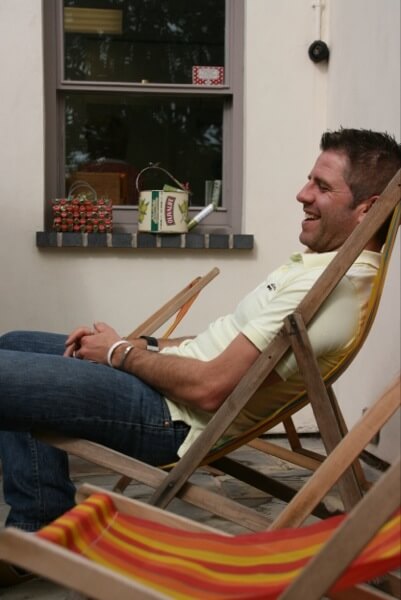 Matty chilled in the deck chair…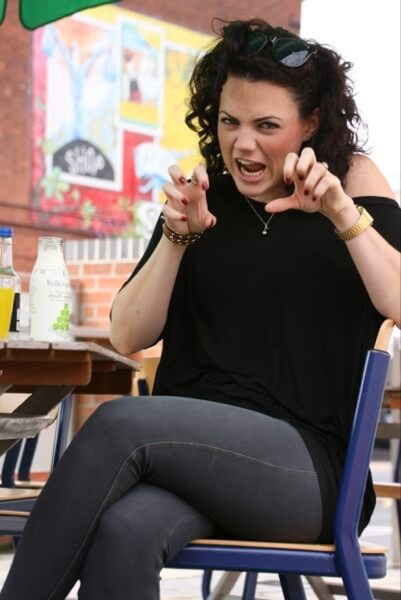 Nicki was really hungry.
Now I had heard about Beth before arriving at the Kiosk. People talk and in a small city like Nottingham, word gets around quickly if you're very good – or very bad – at anything. For Beth it is the former, she has a reputation for just popping up and cooking fabulous food at different locations across the city before disappearing again. So naturally, there is some buzz about her having a place of her own, which we can visit as often as we please.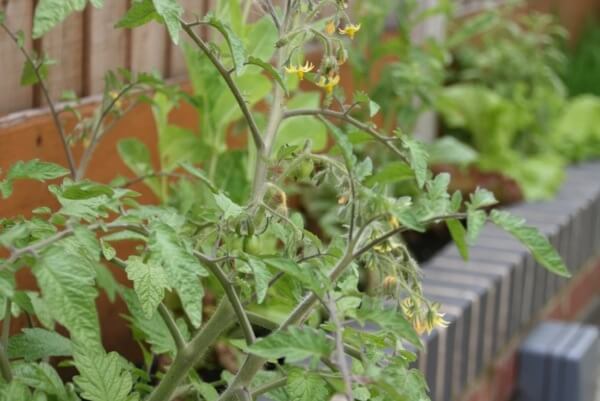 And what a cute place it is. The terrace is lined with luscious green herbs.
Needless to say when the food arrived it did not disappoint. I'm not sure which part to rave about the most – the middle eastern fried egg that was impeccably runny with spices folded into the whites, or my chunky Persian potato pattie that was gone within minutes of it all arriving. The home made baked beans were the perfect accompaniment and as I mopped up the last of the flavours on my plate with the pitta bread, I declared it the best breakfast in Nottingham. And I do not say that lightly.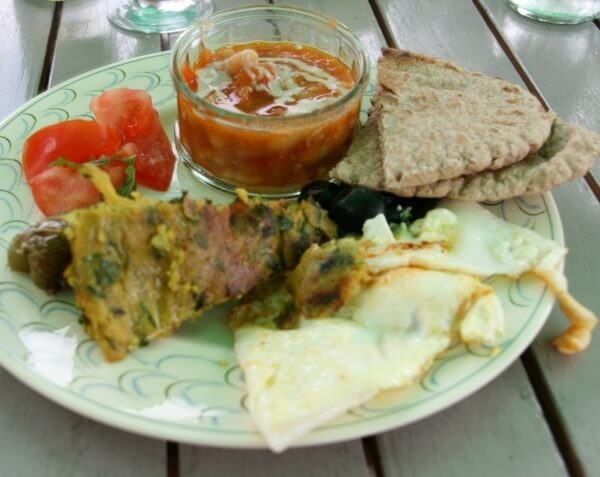 Where else can you finish breakfast with a slice of homemade syrupy, nutty baklava that melts in your mouth? I will be back. Oh, and if you're worried about eating outside in the winter, Beth said she is looking into getting some 'structures' built, so watch this space!