Everybody has a little piglet in them. Whether it's behaving like hogs at the trough, indulging in a little dirt and mud every now and then, or perhaps thinking you're a little bit cleverer then your pen mates sometimes, we're not as different to our curly-tailed friends as you may think.
So it was quite appropriate after a two and a half hour journey from Nottingham to Suffolk (pigging out on pretzels and banana cake) that four little piggies arrived at Piglet's Place, in a little village called Culford in Suffolk.
Matty and I are desperately trying to make sure we spend lots of time with our loved ones before we depart on our trip across Central Asia, and that is exactly what brought us to Culford with our good friends Gemma and Marco. We had a boot full of booze and grub, and a new, shiny pen to play in for the weekend.
Formerly a pig barn, Piglet's Place has been somewhat spruced up in recent years.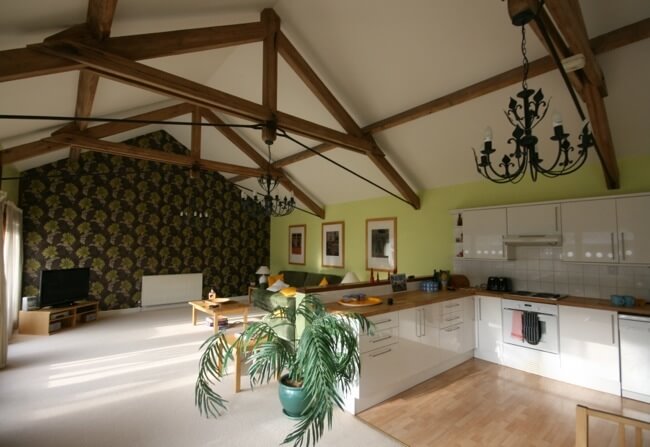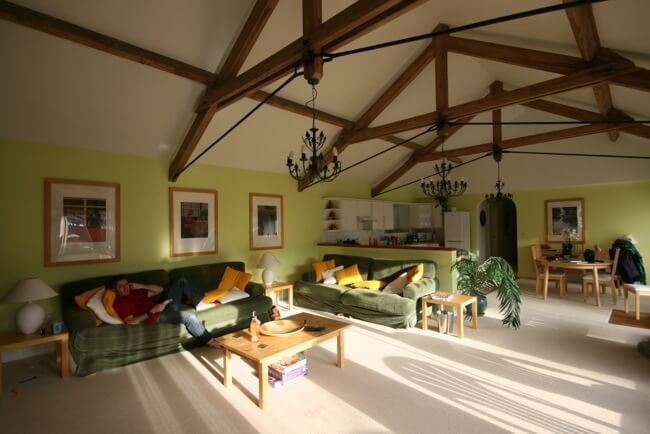 We walked in, bagsied bedrooms and furiously filled up the fridge for the weekend.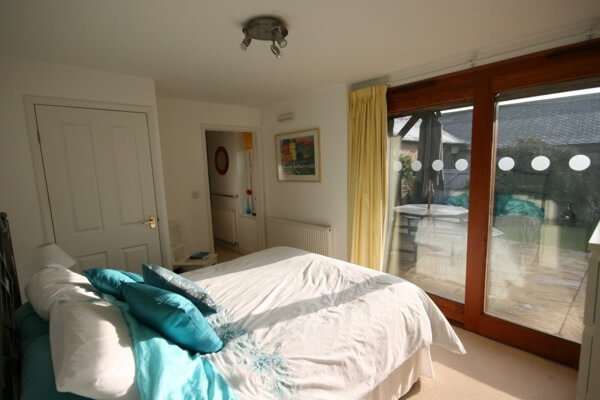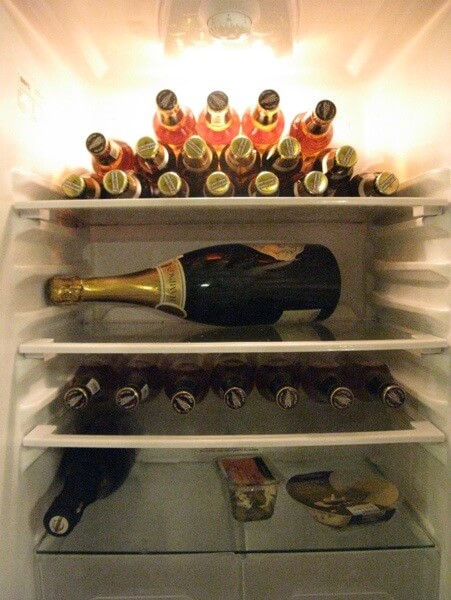 But Piglet's Place is more than just a posh pigs pen, it is a posh pigs pen with a hot tub. I have decided that cottages with hot tubs in the UK are the perfect answer to dealing with the uncertainties of British weather. I don't mind battling the horizontal rains on a walks that leave you exposed to the elements for hours on end, but I do want to warm up afterwards. And hot tubs are the perfect way to soothe those aching trotters after such countryside adventures. It's one of the few British outdoor activities where it doesn't matter if its raining – in fact it is almost better if it is, just take a shower cap instead of an umbrella.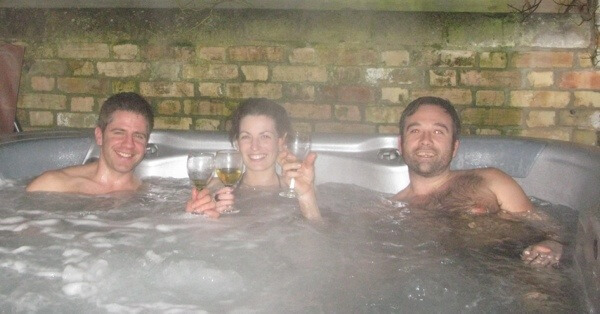 To be fair, the hot tub is more like a nightclub under the stars… It has flashing disco lights (I know, amazing), you can be in it until 3am – and you don't wear many clothes. It might just be my new favourite club.
But it was the little touches that made this cottage stand out from the rest. Sitting on the work surface of the kitchen, in a cute little blue tin, sat a homemade cake, freshly baked for us.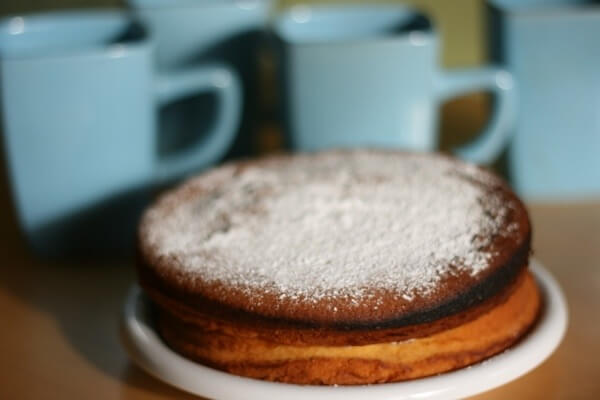 Let me repeat that – they had baked us a cake! It was delicious and we ate it for breakfast.
So aside from eating, drinking and hot tub dancing, there is plenty to do in this corner of the world. Surrounded by acres upon acres of beautiful countryside there are plenty of walks to enjoy – and it is also near the quaint town of Bury St Edmunds, which is home to the Greene King brewery and has lots of lovely pubs and restaurants scattered across its cobbled streets. Oh, sorry that's eating and drinking again, isn't it?
We went for a lovely 6.5 mile walk across Thetford Forest, filled with tall, skinny trees as high a the sun and was quite delightful.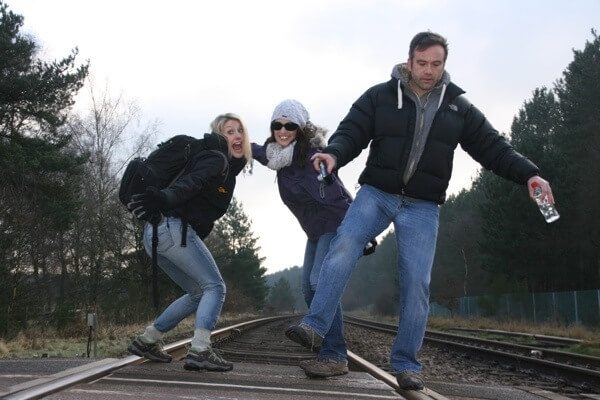 Me (on the left) with Gemma and Marco being naughty piglets. Do not try this at home folks.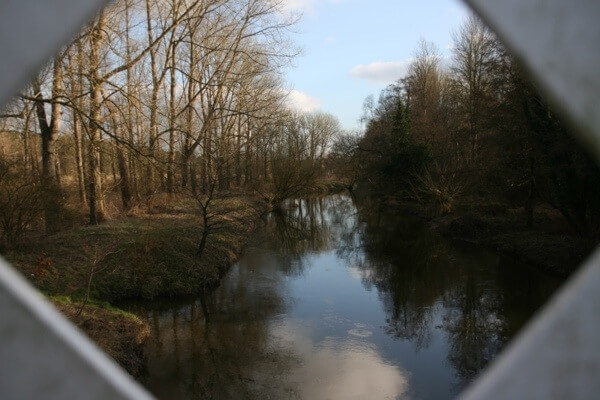 A pretty river runs through the forest.

Sun worshipping.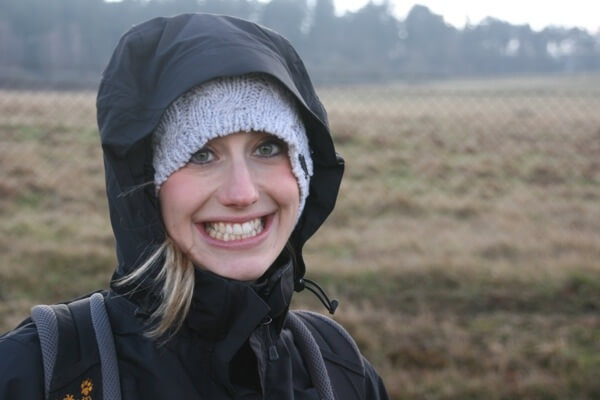 This little piggy got numb fingers (me).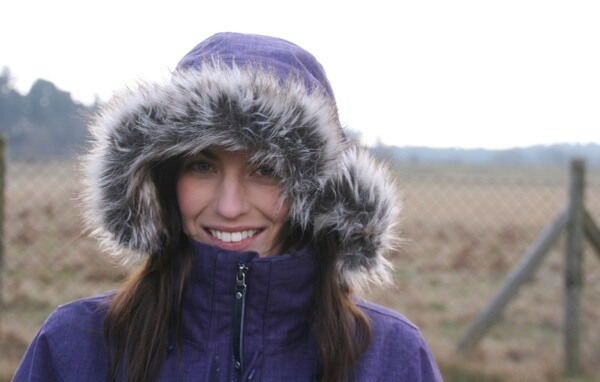 This little piggy led the way (Gemma).

This little piggy walked in the road (Marco).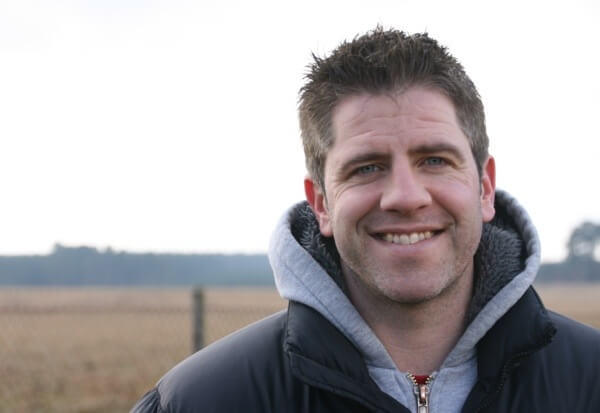 And this little piggy went (for a) 'wee, wee, wee' all over the forest (Matty).
Then it was over to Bury St Edmunds for an ale or two. The pretty town boasts a wonderful old abbey that dates back to 633 and was over-run by the town's people in 1327 who destroyed the Abbey Gate and killed several monks, as well as decapitating the abbot as he tried to flee. The placard, telling the story of the abbey, read like it had almost been written by the town's people themselves – clearly quite proud of their rebellious history.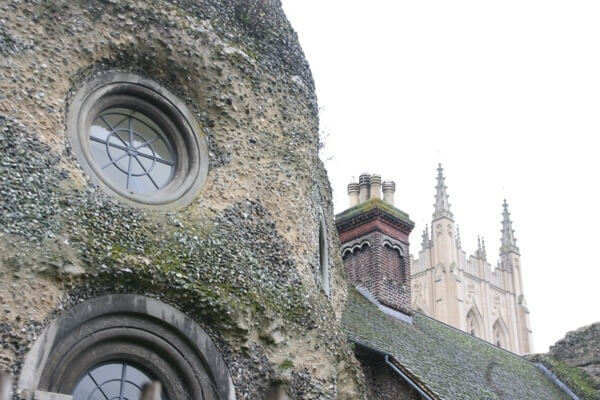 Abstract shot of the old abbey.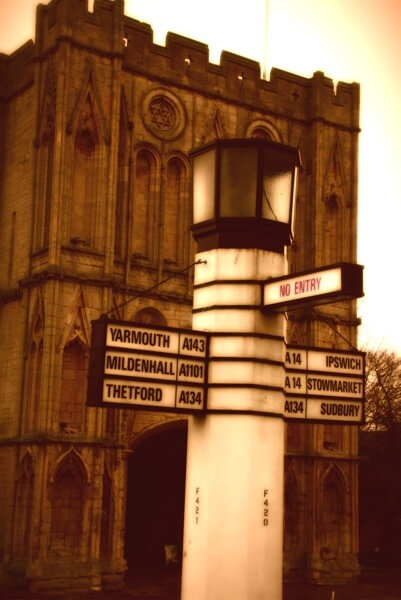 The Abbey Gates as they stand today.
All in, it was the perfect retreat for four little piggies… who did not want to drive 'all the way home' on Sunday afternoon.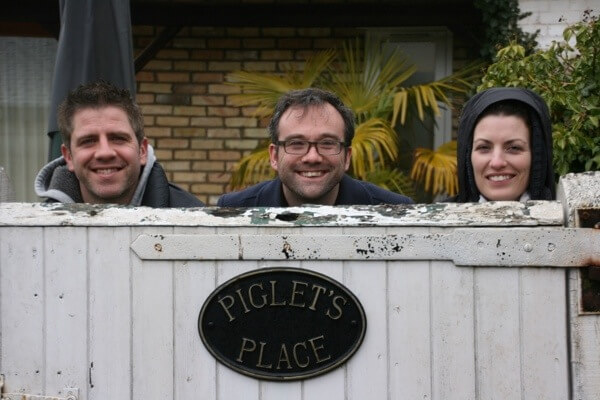 Traveller's Tips
Piglet's Place is run by the lovely Steve Flack of Home Farm. He has about three properties on the farm and they also share a swimming pool, which opens in the summer. At least two of the properties have private hot tubs – we originally intended to book The Dairy, which is a smaller two-bed cottage with a hot tub. There was some confusion with our booking but Steve ended up offering us five star Piglet's Place (which has three bedrooms) for £182 for two nights, which was the price of The Dairy at this time of year.
To make a booking or find out more click here.
There are some fab pubs within a one to three mile radius of the cottage including the Cadogan Arms at Ingham, the Woolpack at Fornham St Martin and the Three Kings at Fornham All Saints. We ate at the Cadogan Arms, which is more like a gastropub restaurant than your average spit and sawdust style ale house. The food was exceptional – we enjoyed perfectly cooked medium rare steaks and beautiful tempura squid. The wine list is very good and a two course meal with plenty of wine cost about £40 per head.
PS And I can't believe its taken me this long to mention this – Piglet's Place is a working farm and they have an amazing shed of cows that you can go and hang out with. Amoozing!