So after two rigorous days of flipping tyres, swinging off ropes and generally grunting a lot, I am back from boot camp. On the last night our lovely trainer Kyle offered to buy us a glass of wine. It was the third night of abstinence (boot camp rules) and we all looked at each other unsure of whether we were ready to slip back into our boozy ways.
'Nope, I'm going all the way,' cried Lucy, one of my co-boot campers, which prompted some sniggers from the boys. But I knew what she meant, we had been healthy for two days now and surely it would be easy to just carry on, the hard bit was done, the camel's back was well and truly broken, or whatever the phrase is.
'Me too,' I cried, inspired by Lucy's passion. 'I'm giving up alcohol!'
Well this got a few looks.
'For how long?' asked Simon, another lovely co-boot camper, from Sheffield.
'Until my mother's birthday and I go to Bali,' I declared boldly. 'Next Saturday,' I added.
People started laughing and shaking their heads. I was confused, that included one and a half weekends, I had never gone without booze for so long. Turns out a week and a half isn't very long according to a lot of people. But this was my Everest and here's how I got on…
Friday
I won a bottle of wine at work. How's that for a bit of irony. And to make matters worse it was a bottle of Tempranillo, my favourite. Or at least one of. I looked at it a lot today, wondering if because it was free, and in fact a prize, perhaps it didn't count. I left it at work.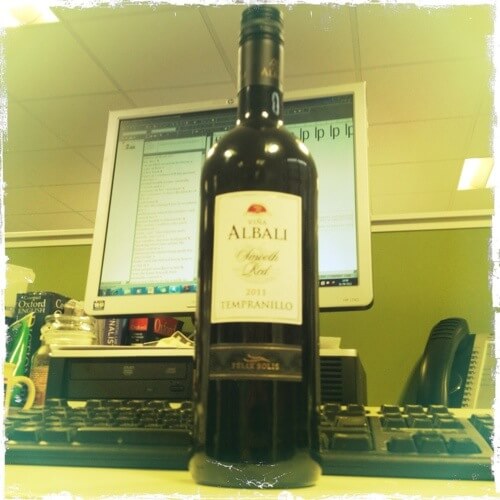 I've had a long day, 12 hours in the office, tackling a challenging story. I could murder a G&T… We have a beautiful gin in our cupboard. So beautiful you could, and should, drink it without tonic. Although it also goes beautifully with a Fever-Tree tonic water and a slice of cucumber. I touched it, just so I could take a photo you see.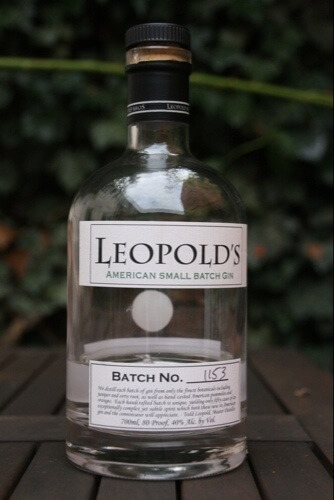 Matty was cooking a delicious daal when I got home, with a beetroot and yoghurt raita and everything. He casually broke the news, while chopping coriander, that he has been given a promotion. Currently working as a district nurse he has been promoted to matron for the Hucknall area. 'Oooooh, Matron,' I cried, 'We must drink some champagne!'
It was an empty offer. I poured us a glass of sparkling water each. (He's working tomorrow and says he doesn't mind, I feel guilty.)
Saturday
It helps that I am skint this weekend. I can't really afford to go out. Instead my good friend Gemma blagged me a day pass to her Virgin Active gym in Nottingham (much posher than mine – it has air conditioning, lanes in the swimming pool, conditioner in the showers and get this, make up remover in the changing rooms, not to mention the plastic bags they give away for wet swimming costumes). I am impressed. If I was rich I would join this gym. Or if I gave up drinking forever I could probably join this gym and have personal trainer sessions. I thought about this while I swam in the gym's beautiful pool, which I think must have been the main lobby of the former Great Northern Railway Station, with it's impressive architecture and high ceiling. I pretended I was an Olympian athlete for a while and attempted a length of butterfly. A lot of the water left the pool and I didn't quite finish the length. I am better at drinking gin.
Afterwards, Gemma suggested a drink at our favourite bar, the Jam Cafe in Nottingham(that's my review for the Nottingham Post). I am worried, they have the wonderful Kwak Belguim beer (8%) you see, a heart warming brew that's deliciously strong. Gemma even offers to buy me an alcoholic beverage. I watched her drink her Sauvignon Blanc, while I sipped my sparkling water. I was not bitter.
I was however, appeased by a delicious board of warm, crunchy bread served with a beautifully nutty homemade pesto and a hummus that had a wonderfully sweet flavour. We also munched on a reassuringly large bowl of olives. If you have never made it to the Jam Cafe you must go, I don't care where you live.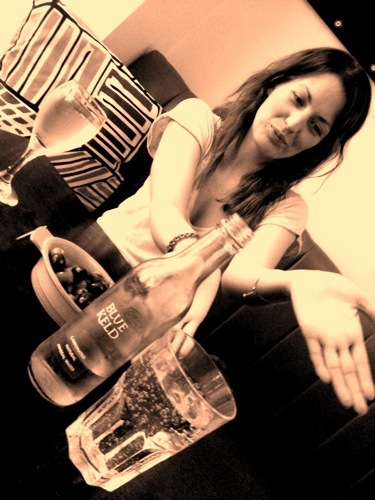 Check out Gemma with those olives.
We moved on and had a drink in the beer garden of The Lion in Basford. I upped my game, had a diet coke and a water. Crazy times.
Tonight is actually fine. I am writing this, organising photos, doing 'stuff'. Matty is working and it's just me and the kettle. I've had about five cups of tea so far, but hey, who's counting?
Sunday
I won't lie, I feel smug. The rest of the world woke with banging heads this morning but I woke feeling refreshed and did something I have never done on a Sunday before… and may never do again. I went to the gym. I barely recognised myself walking in and I'm sure even the staff even raised their eyebrows. As the receptionist swiped my membership card she gave me the why-aren't-you-in-bed-with-a-raging-hangover look. I felt the need to tell her I wasn't drinking. Must get over this desire to tell everybody who crosses my path.
So I went and pumped some iron, or something like that. Went to a 'super circuit' class, and if I'm honest now it hurts to pick up a full pint of water. A wine glass would be much lighter…
Monday
Mondays have never been a drinking day for me. The day of rest and recovery, it's how the Big Man planned it. However this Monday was a bit different. Firstly, I was definitely perkier at work (was chatting to colleagues before even 10am) and secondly, I started craving beer and cheese at about noon. That's strange, even by my standards and I can't really explain it.
I went to see Michael McIntyre tonight, a funny man who is funnier live because he swears and is slightly less 'prime time'. The interval was a strange affair, without a belly full of beer the was no need to queue for the loo, and with my water bottle only half empty there was no need to go to the bar. Intervals are a boring affair for tee-totalers.
Tuesday
Tonight as I cycled home from work I was greeted with perhaps one of the most beautiful sunsets I've seen in Nottingham yet. Like a child I threw my bike down at the Forest Recreation Ground and excitedly took some photos. Every few minutes the colour of the entire sky shifted, it was as if buckets of paint had been poured down on the clouds, and they were slowly mixing the colours together as they glided across the sky. I do love an urban sunset.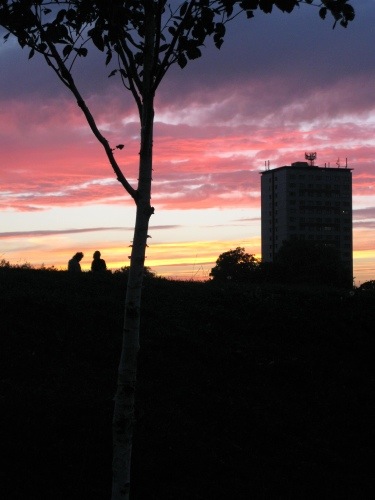 And this was just taken on the manual setting with no Photoshopping…. beautiful.
Saturday
So I've skipped a few days. I was worried it might turn into a 'Dear Diary, today I drank water. It was sparkling' kind of journal if I wasn't careful.
To summarise, Wednesday was tricky. Have you ever gone to a Chinese BYO and not drunk? I wasn't even sure if that meant you also had to bring your own soft drinks. I fought the peer pressure. Thursday, I don't even remember Thursday.
And then suddenly it was Friday, aka the-day-before-the-night-I-could-drink. I bounced home from work, I was extremely excitable, not just because it was the-day-before-the-night-I-could-drink. No, I was excitable because this weekend we go to Bali for our long awaited three week holiday.
I wanted to celebrate. I wanted toast the backpack, I wanted to toast my flip flops, my bikini, my passport. I wanted to toast the sun, which has not been out to play all that much in the UK this year. I wanted to toast my list of things to pack. You get the idea, I very much fancied a cheeky tipple, I was in holiday mood.
Matty did tell me that he wouldn't tell anyone if I shared his can of Boddingtons. I'm not sure if it was my morals or my distaste for Boddingtons but instead I treated myself to some sparkling elderflower juice instead. And wow, I was a productive packer. No trying on random stuff that I always believe I will look nice in after a few drinks, no temptation to pack that thong bikini from Tenerife circa 2000 and no spilling wine on my clean holiday clothes. I was efficient.
And finally, at about 5pm today, after one week and six days of not drinking a single drop of alcohol, the time had arrived. It was time to break my sobriety. It's my mother's birthday so I had already decided that bubbles would be appropriate. A nice cold flute of Prosecco. For her you see, not for me. She couldn't start her 63rd year any other way, I insisted. We held our glasses up and toasted to her good health and as I lifted the flute to my mouth I could feel the bubbles breaking against my nose.
It was perfect, the sun was setting and all the family was there. A chilled wind ran over us and I shivered.
'We'll be alright,' said my brother's girlfriend Becky.
'We'll just get our champagne jackets on.'
I nodded happily. My favourite jacket.